Robert Simmonds Clothing | Vendor Spotlight

By
Haley Stairs
·
1 minute read
Are you torn between donning a classic black tuxedo or sporting a unique color palette on your big day? Not sure if you should wear a pocket square, bowtie, suspenders or cufflinks? The team at Robert Simmonds Clothing is there to help you explore the options and determine which look suits your personality and vision best (no pun intended).
We love working with this team because they have over two decades of experience providing a seamless and unique experience for their clients.
The Basics
Couple Paul Simmonds and Linda Mayhew, and their clothing solutions specialists, run Robert Simmonds Clothing, a Fredericton-based store that has been serving the downtown core for over 25 years.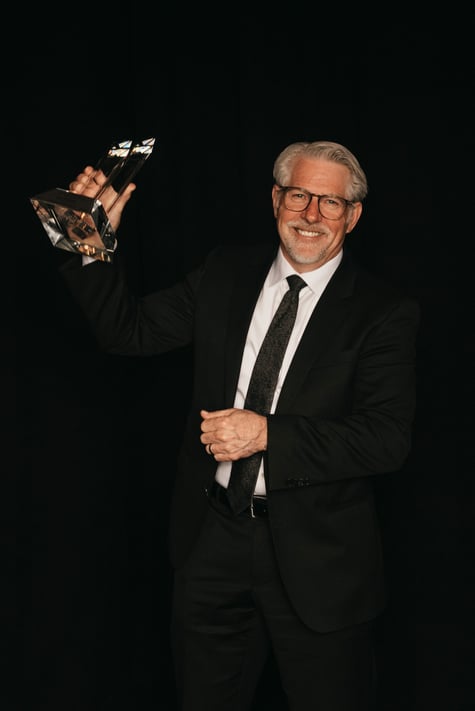 Photo by Retail Council of Canada
What do you love about being part of the weddings/events industry?
Working in this industry is truly rewarding. We get to build so many long-lasting relationships. Nothing compares to the joy, appreciation and excitement we see on the special couples' faces when we can bring their visions to life.
What sets you apart from other wedding clothing vendors?
We are not a franchise. We are a local boutique store, that has been in business for over 25 years. Being in business for this many years in a small city allows you to build close generational relationships. Quite often the mothers/fathers/grandparents, etc. are already existing clients, so now we are building relationships with the next generation. You know you are doing something right when this occurs.
Another aspect that sets us apart, is that we have direct contact with our vendors and are able to make our own purchases. This allows us to provide the unique and individual touches our clients are looking for.
Which suit styles are the most requested/are there any new styles/trends you see popping up?
You can never go wrong with the classic/traditional two-button notch lapel suit. Last year, we had several requests for deep green wedding suiting. This has been a huge request throughout this year as well.

Photo by Alan Hargrove
Custom suit by Robert Simmonds Clothing
Who are your ideal clients?
Every client is an ideal client, silly 😊
What beverage (hot or cold) are you happiest to have in your hands?
Well, we are lucky to have an espresso maker, at the store, so it would appear that a hot espresso takes the win.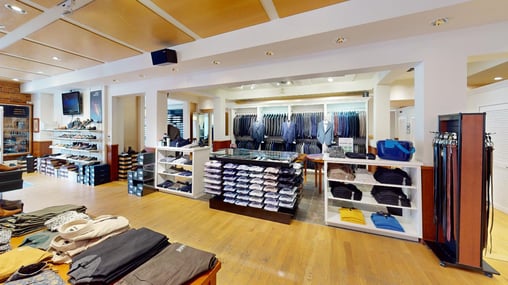 What romcom would you watch over and over again?
"Love Actually"……..who would not want to watch that over and over again?
Find more of Robert Simmonds Clothing here: www.robertsimmonds.com | | @robertsimmondsclothing