Real Weddings: 2023 Season Highlights

By
Laura Douglass
·
2 minute read
Wow! What an incredible wedding season 2023 has brought us. We have had so much fun putting together so many beautiful and unique weddings.
While all of them are special in their own ways, I asked the team to each share their favourite wedding from this season - the variety below will showcase some of the season highlights (but know it was close and very very difficult to choose for so many of us!!)
Ally & Raiyan: Alice & Ryan - Grand Lake
I'll spoil it and say this Grand Lake celebration got top marks across the board, with 4 team members listing it in their top choices. Ally and Raiyan both said it was their fave!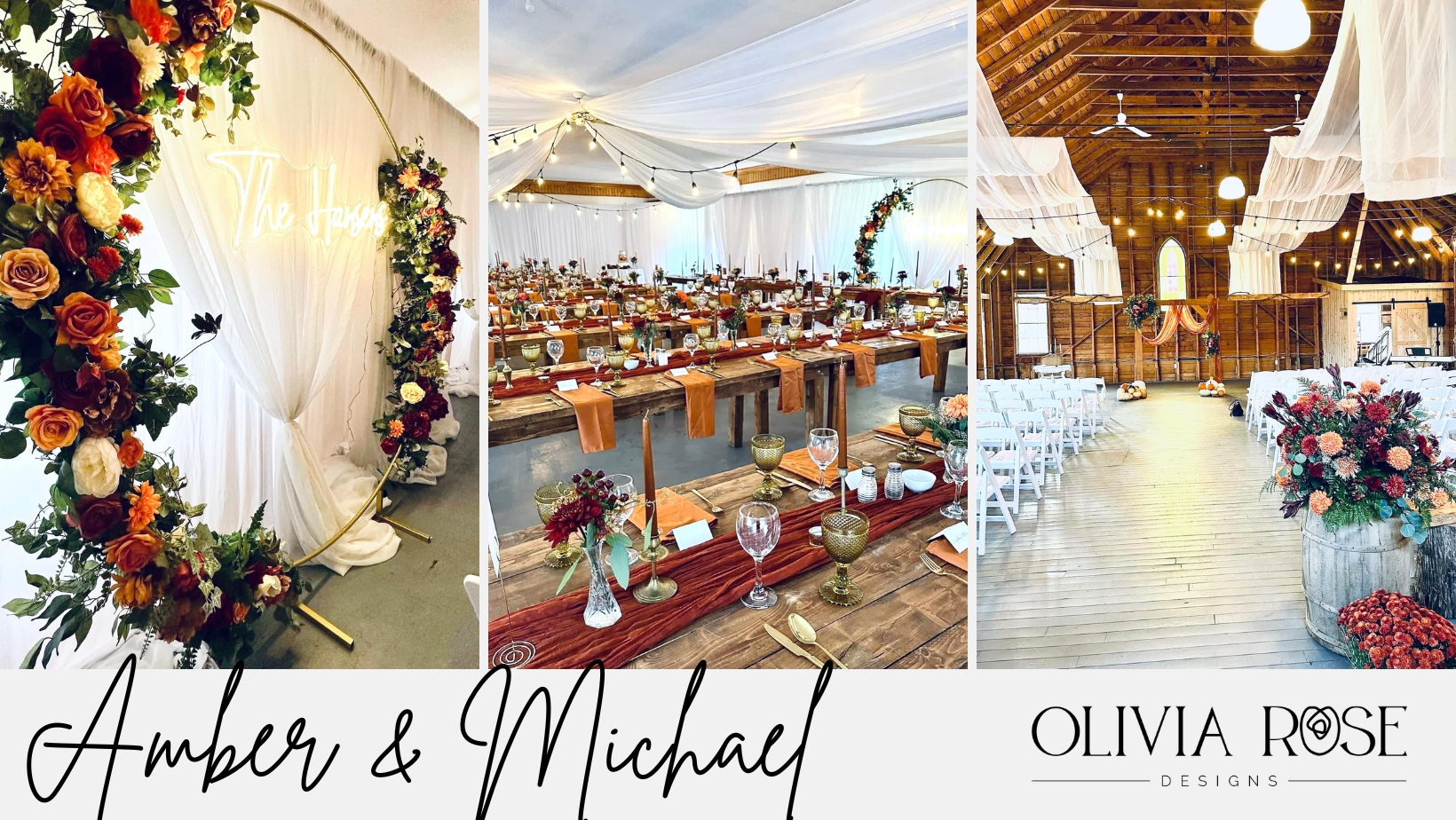 Brittany S: Amber & Michael - The Tabernacle
It was our first time in this venue, and the care that Amber put into all of the details of this wedding totally shone through! What a spectacular day.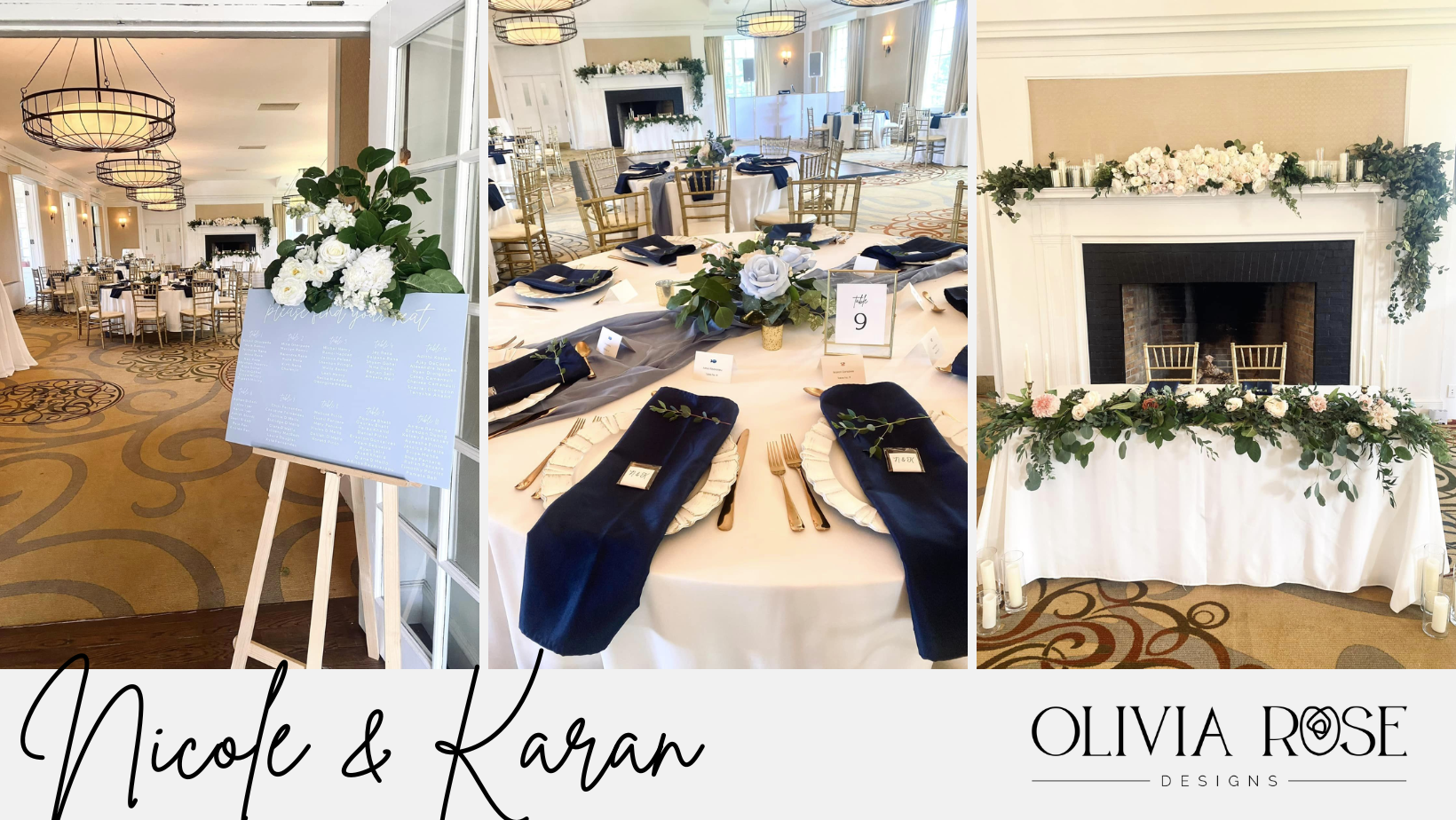 Brittany M: Nicole & Karan - The Algonquin (Van Horne)
Nicole & Karan were some of our Fairy Godmother clients and the absolute sweetest - we loved their coastal inspired day, and that all of their loved ones joined them in St. Andrews for this destination wedding!
Haley: Ali & Max - Camp Medley
This one was one of my favourites as well - Ali and Max (and their friends) were SO lovely to be around, the details of the day were absolutely fabulous and we had so much fun bringing everything together here.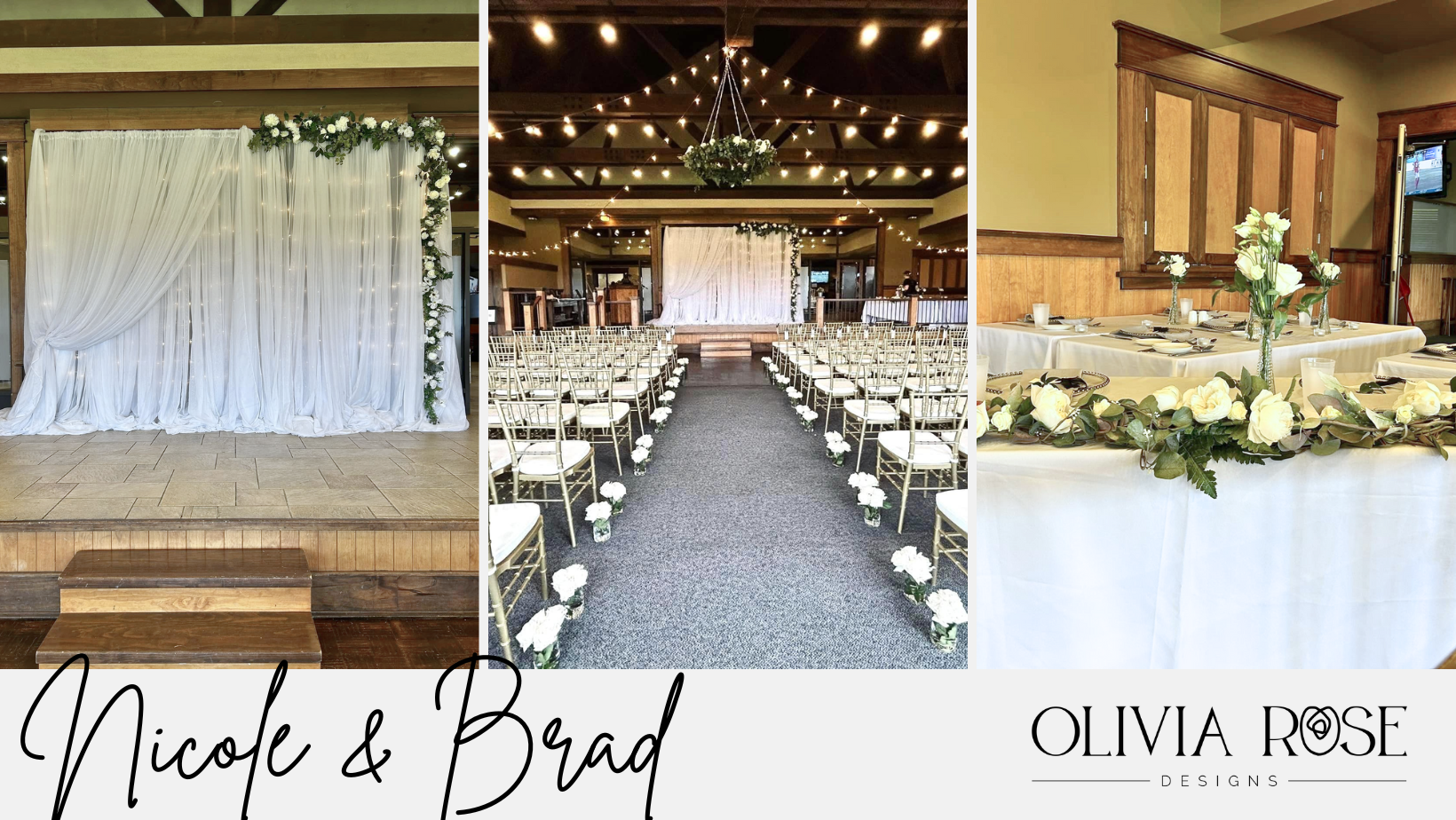 Holly: Nicole & Brad - Kingswood
Nicole & Brad's wedding day with classic luxe elements, including tons of white roses and globe lights was a complete stunner. We loved the simplicity that let the bride and groom shine!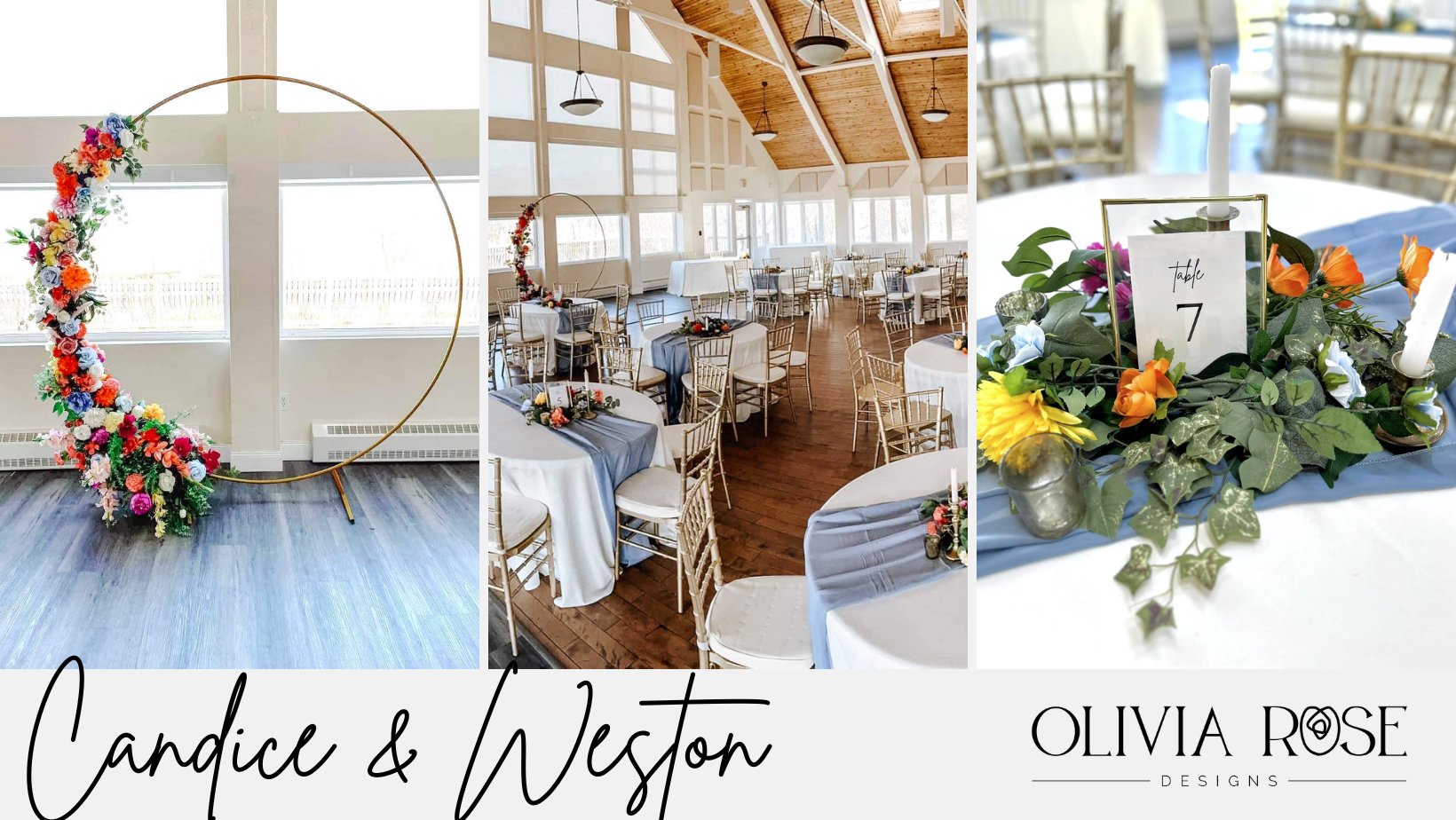 Janelle: Candice & Weston - Hazen Centre
Our 2021 Win Your Wedding couple!! We loved Candice's bright and cheery wedding palette, and seeing their little fam at the end of the aisle was a highlight for sure.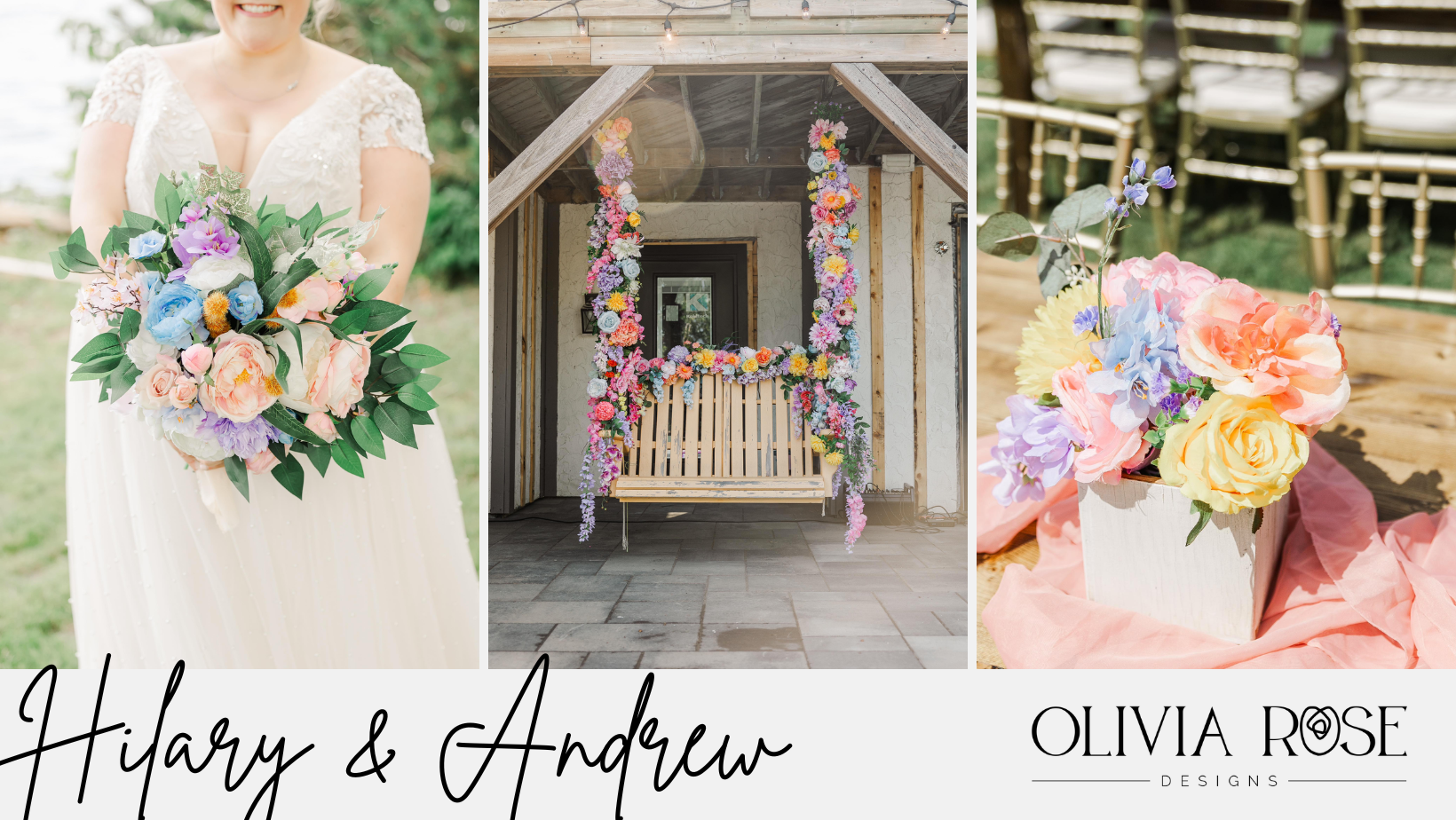 Kathy: Hilary & Andrew - Private Property
And our 2022 Win Your Wedding couple - Hilary & Andrew had an intimate celebration at a friend's home, and loved the pastel perfect color scheme. We loved going all out on this swing and the couple's bouquets! (photos by Tori Claire Photography)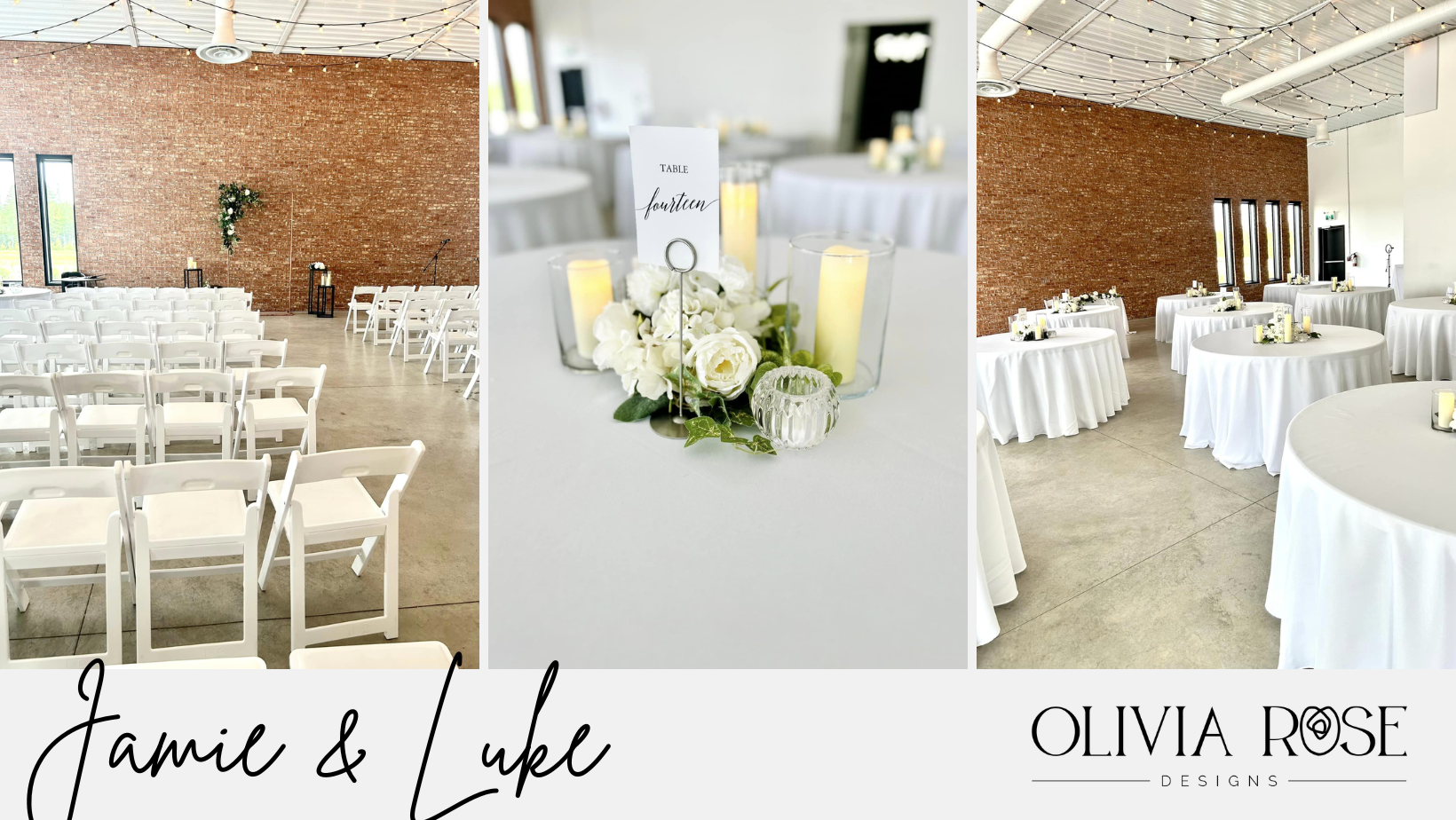 Laura: Jamie & Luke - First Light Distillery
I had a terrible time choosing a favourite, but luckily the team chose most of my others for me so I got to highlight them all. Jamie & Luke's all white wedding day at First Light was one of my favourites though, with partial planning we got to work with Jamie all throughout the process, and everyone around them day of was so wonderful.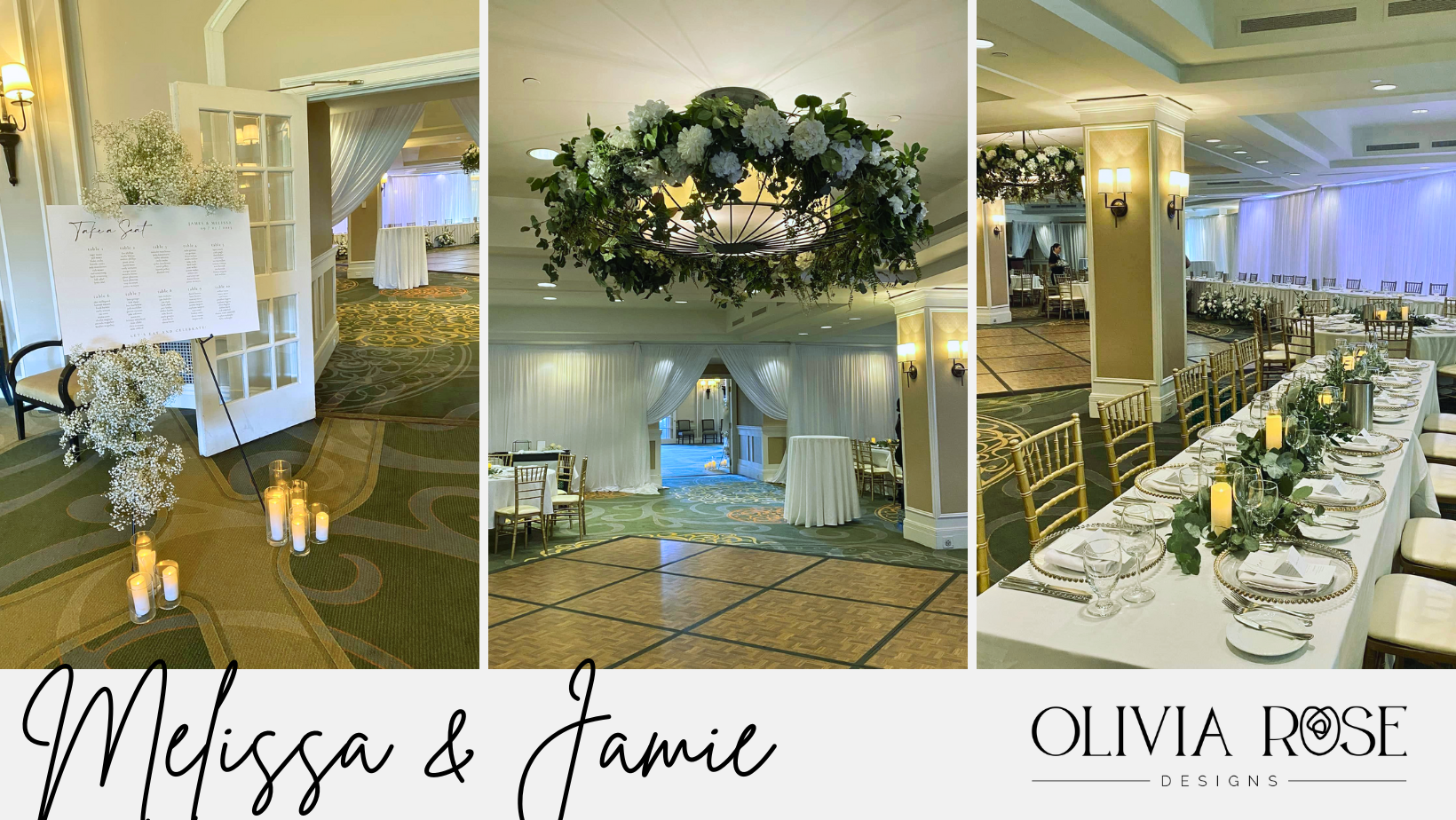 Mackenzie: Melissa & Jamie - The Algonquin (Shaughnessy)
An absolute stunner, Melissa & Jamie's wedding day was years in the making, and it was worth the wait. The highlight of the set up for us was this gorgeous floral work on the giant chandelier.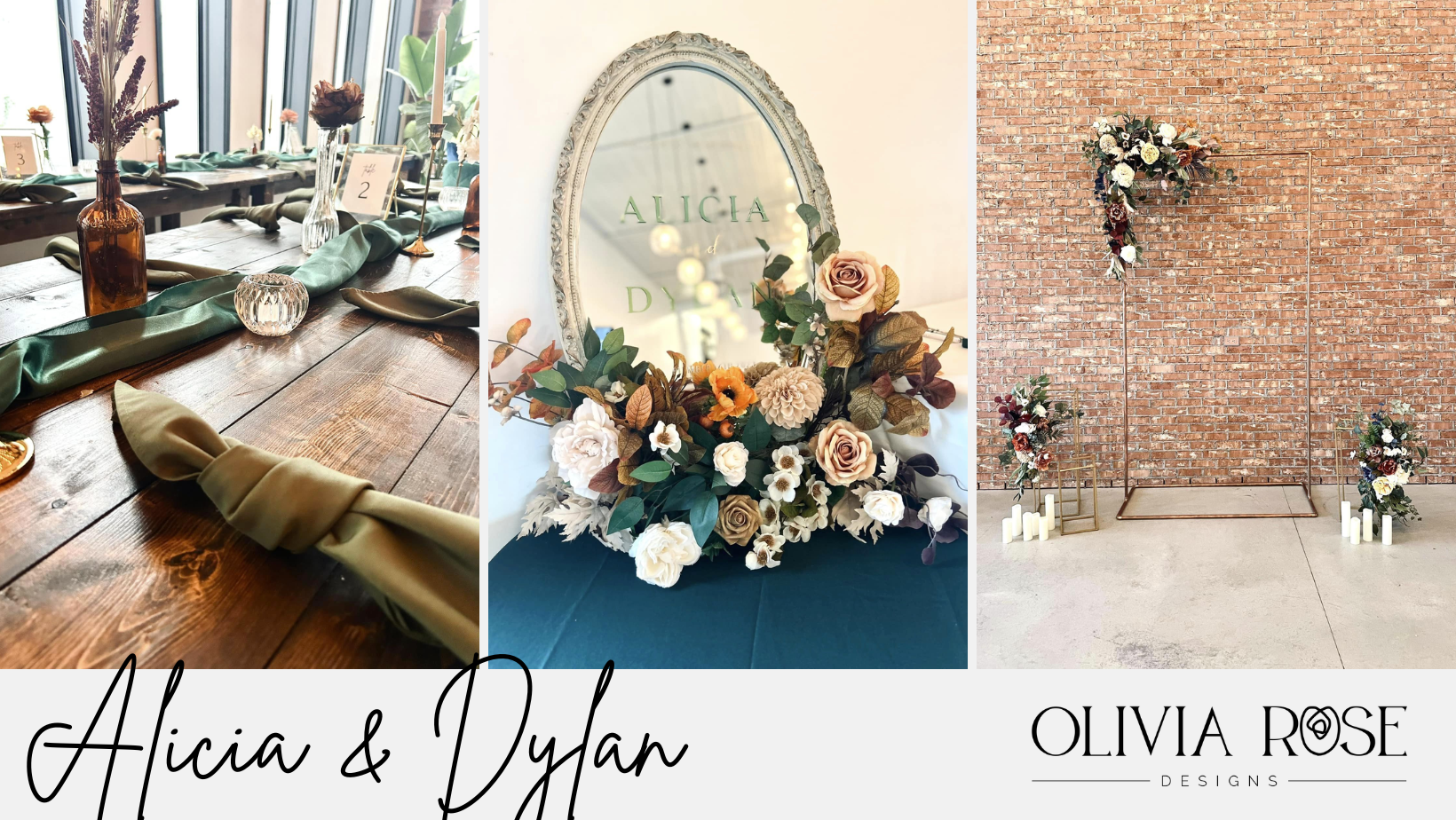 Megan: Alicia & Dylan - First Light Distillery
One of our own!! Alicia is one of our team, although she's currently on maternity leave and seeing everything come together for her and Dylan (and their daughter) was so lovely. The fall colors mixed with the beautiful venue at First Light was perfect.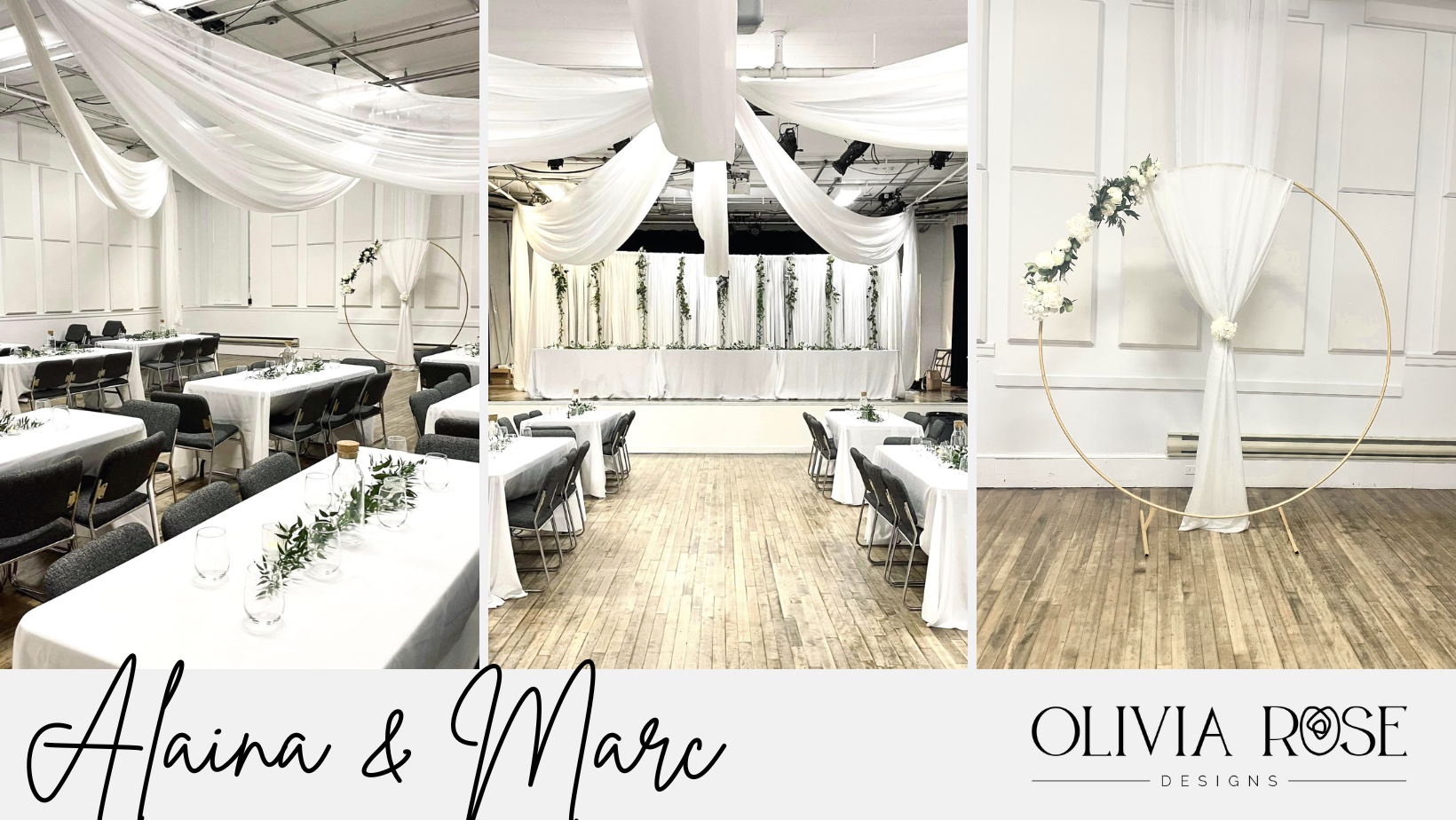 Michelle: Alaina & Marc - Charlotte Street Arts Centre
A simple and beautiful wedding day, we loved this Charlotte Street Arts Centre event, complete with ceiling draping and lots of greenery.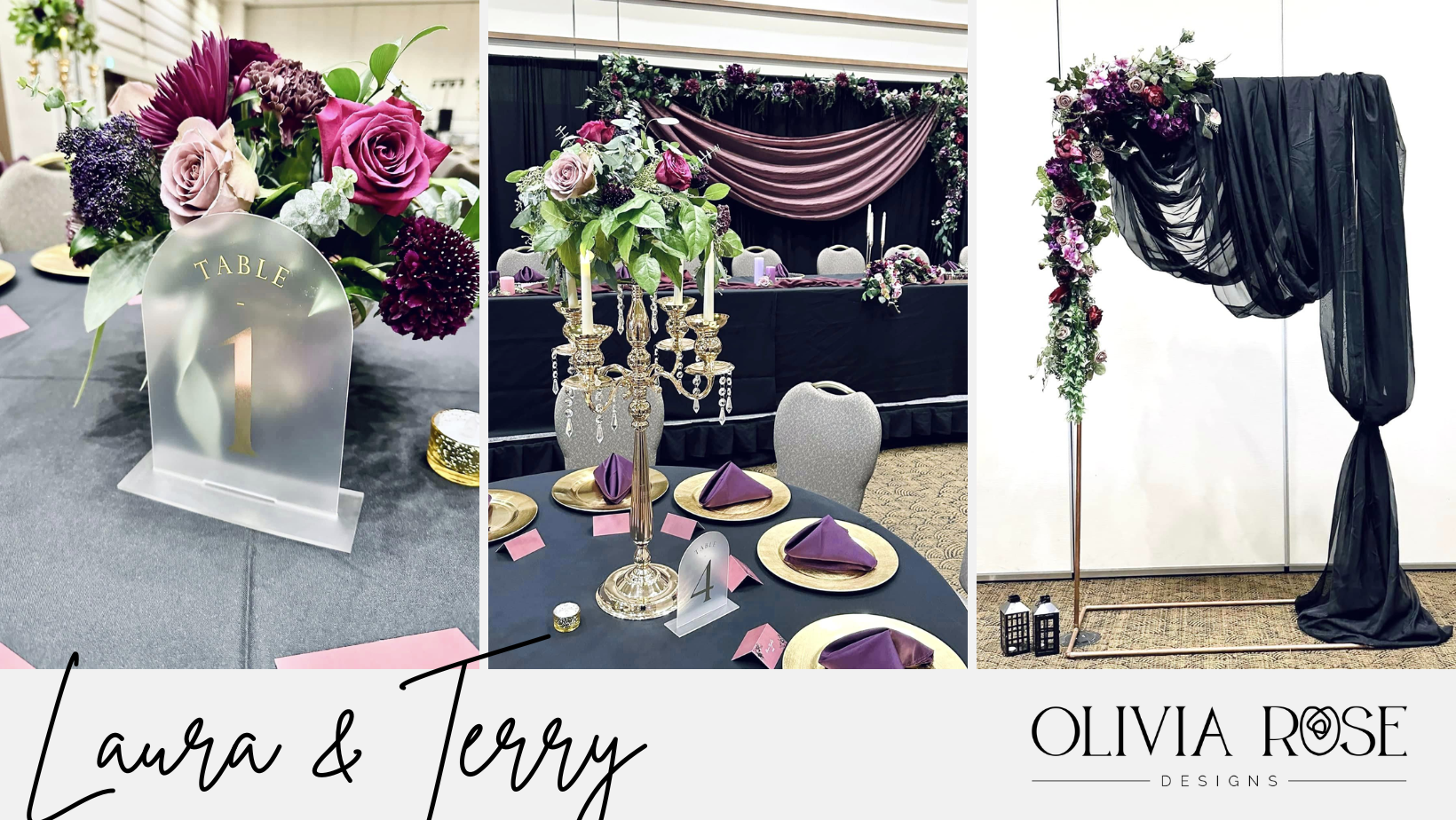 Mikayla: Laura & Terry - Convention Centre
Another one of our fairy godmother couples, Laura and Terry's wedding day was one of the only ones we've ever done at the convention centre, but hopefully we see more soon! This moody, colorful day was absolutely gorgeous and totally unique!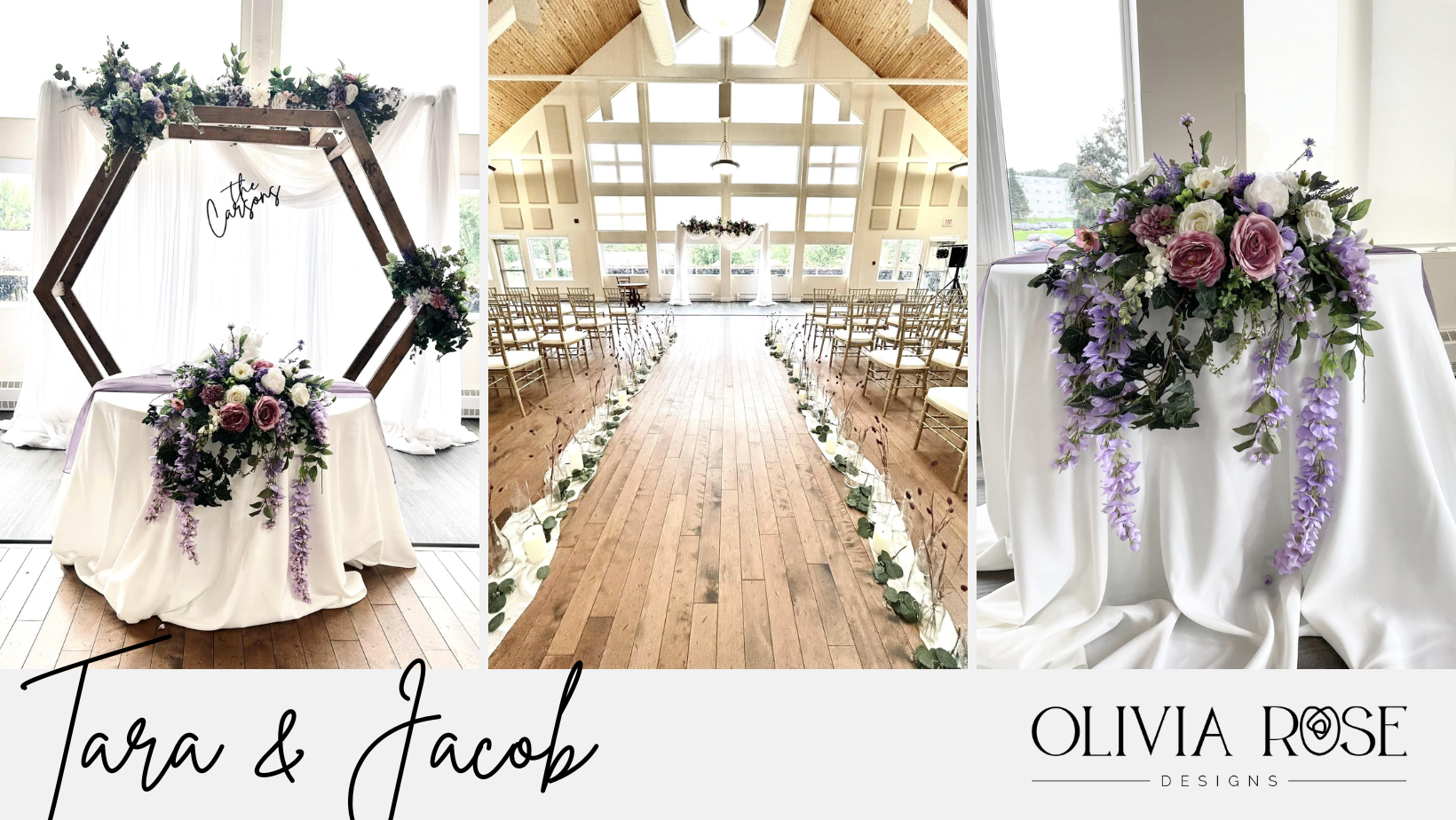 Rori: Tara & Jacob - Hazen Centre
Tara & Jacob didn't let the rain spoil their gorgeous wedding day at the Hazen Centre! We loved the purple colors and their use of flowy draping for their ceremony.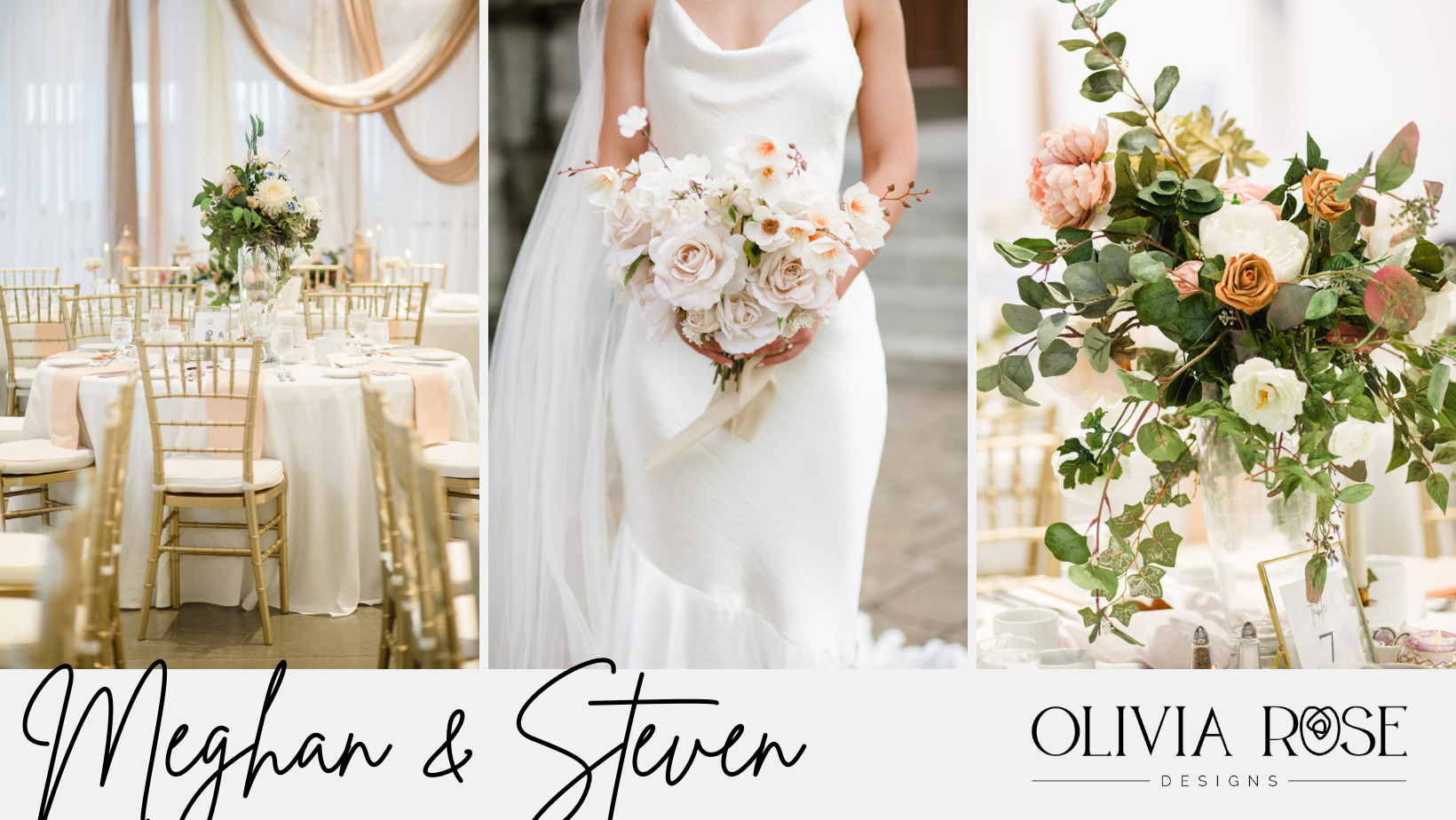 Viktoria: Meghan & Steven - Beaverbrook Art Gallery
Wowowow - Fairy Godmother clients Meghan & Steve had a stunning art gallery wedding with a color palette pulled from their favourite painting and lots of abstract draping and floral work. So many details at play, and all done with silk flowers to comply with the art gallery's restrictions. (Photography by Mag Hood)
Aaaaaand that's a wrap - we'll be doing an indepth look at a lot of these weddings over the coming year - stay tuned. 🤍