Freddy Photo Booth | Vendor Spotlight

By
Haley Stairs
·
3 minute read
Just because your photographer has left for the night, it doesn't mean you have to be stuck taking blurry Selfies on your iPhone.
Freddy Photo Booth offers a hassle-free modern take on a nostalgic fan favourite. The freestanding camera is run by a camera attendant, so all you have to do is pose! It instantly produces professional level quality digital images, customizable prints, boomerangs, filters and gifs. It also has studio lighting, baby!
We love working with Freddy Photobooth and watching guests embrace the camera!
Tip: these prints make an amazing wedding favour that will surely not be left behind.
The Basics
Hannah Robinson, a Fredericton-based photographer, expanded her love of photography by creating Freddy Photo Booth with her fiancé Drew Munn in February of 2023. This duo has already booked 50 weddings across New Brunswick.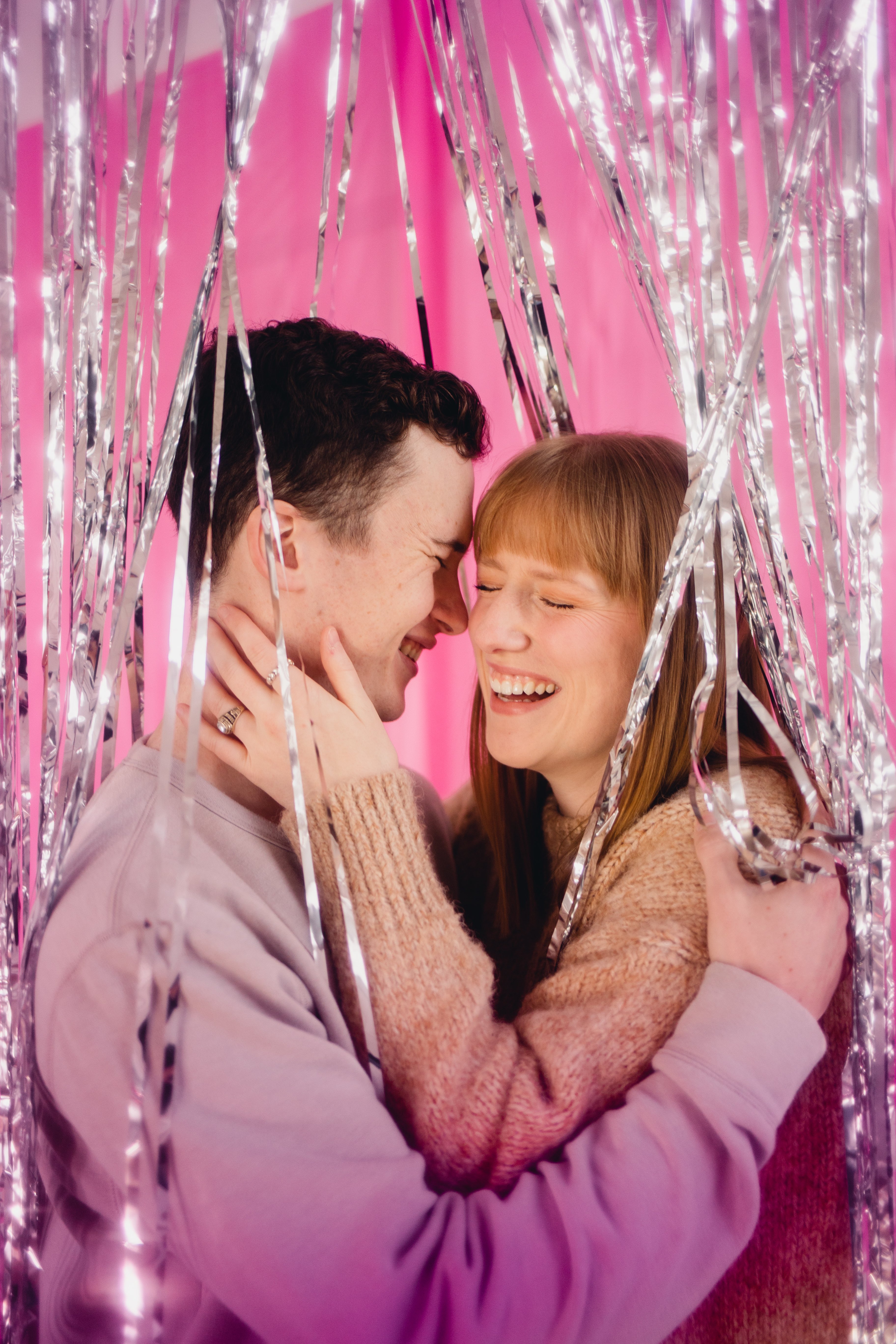 What do you love about being part of the weddings/events industry?
We love being a small part of someone's biggest day. It's truly the best job! We get to witness a couple and their families sharing moments that will be remembered and cherished for years (decades really!) and we get to be on the sidelines just adding even more fun to the mix. We love being able to provide this simple and streamlined service that has such a big impact.
What sets you apart from other photographers?
We are typically hired for the later hours of a wedding day, meaning that we're there long after the official wedding photographer has left, but special moments still continue to be documented and saved for the couple.
As a wedding photographer myself, I know that your photographer simply can't be everywhere at once, especially at bigger weddings. And many moments must be focused on the couple, wedding party, and immediate family. With our photo booth in attendance you'll be sure to have keepsakes of everyone who was there to celebrate your big day.
Another main difference is that you'll have these photos immediately. At the end of the night there will be a huge stack of prints waiting for you to laugh and cry over and then you'll ALSO receive a full gallery of the digital versions the very next day. It's such a wonderful experience!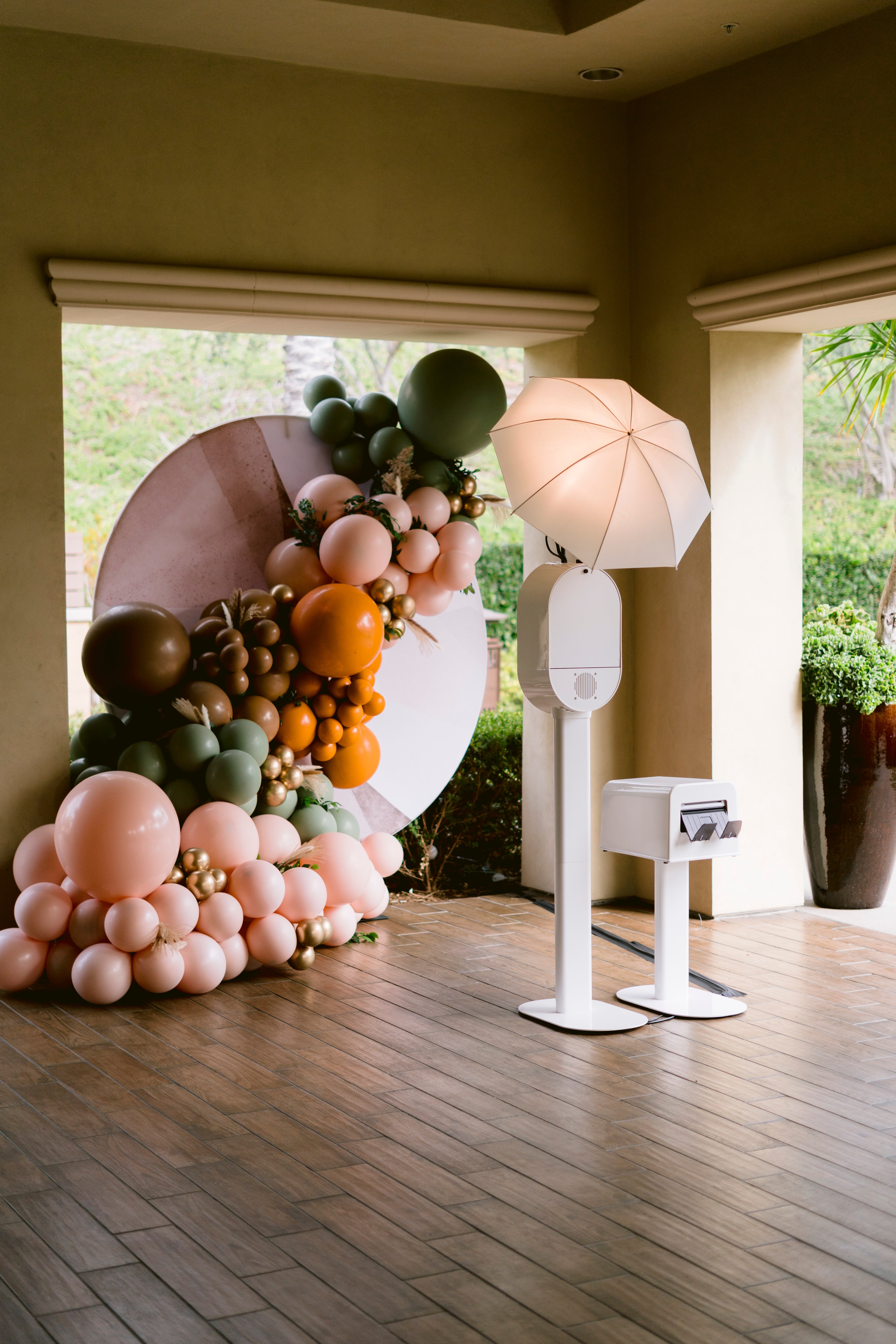 Which moments on a wedding day are your favourite to capture?
Definitely the "after dark" moments hahaha. When the drinks have been flowing and things are just getting weird and wild. We love this part of the day - the nerves are gone and there is a huge weight lifted knowing everything turned out, Friends and family are just simply having fun together and it feels like a true celebration of the history that took place that day. Delivering couples these keepsakes of the grand finale of their big day is something we're really proud of!
Who are your ideal clients? What can couples/guests/families do to help everyone have the best experience?
Our ideal clients are a little carefree and do things their own way when it comes to planning their wedding. They prioritize what feels right to them rather than traditions and outside opinions. Most importantly, they want to have FUN on their wedding day and also want their guests to do the same!
For the best experience on a wedding day, we encourage everyone to focus on the big picture. There are a 1,000 little details that go into a wedding but at the end of the day it's about two people in love, promising to continue that love forever. So even if it rains, or the roses wilt, or the napkins don't match, or the cake falls over, two people are still getting married and that's an incredible thing. Just enjoy the day!

What beverage (hot or cold) are you happiest to have in your hands?
Neither of us are really coffee people so I would say hot chocolate and Drew says iced tea .. which hopefully doesn't make us sound 12-years-old.
What romcom would you watch over and over again?
We actually never watch romcoms for some reason. The last one I remember watching together was Crazy Rich Asians in theatres and that was many years ago.
BUT I do watch The Big Bang Theory on repeat (which does have romance and comedy) and Drew is just kind of forced to sit there. He does laugh occasionally, so that almost kind of counts.
Find more of Freddy Photo Booth here: @thefreddyphotobooth | | https://hannahrobinson.photography/