Mag Hood Studios | Vendor Spotlight

By
Laura Douglass
·
3 minute read
We absolutely love working with Mag and the team at Mag Hood Photography! The emphasis on making sure that everyone is comfortable as you move through either the wedding day or the shoot specifically is so important, and the calming, chill energy that Mag brings always makes our couples days run more smoothly.
Mag's ability to capture both candid moments and the editorial style photos you'll swear belong in a magazine mean that your wedding gallery will have so much variety, and pictures that you both love to look at to relive your wedding day as well as frame and display around your home.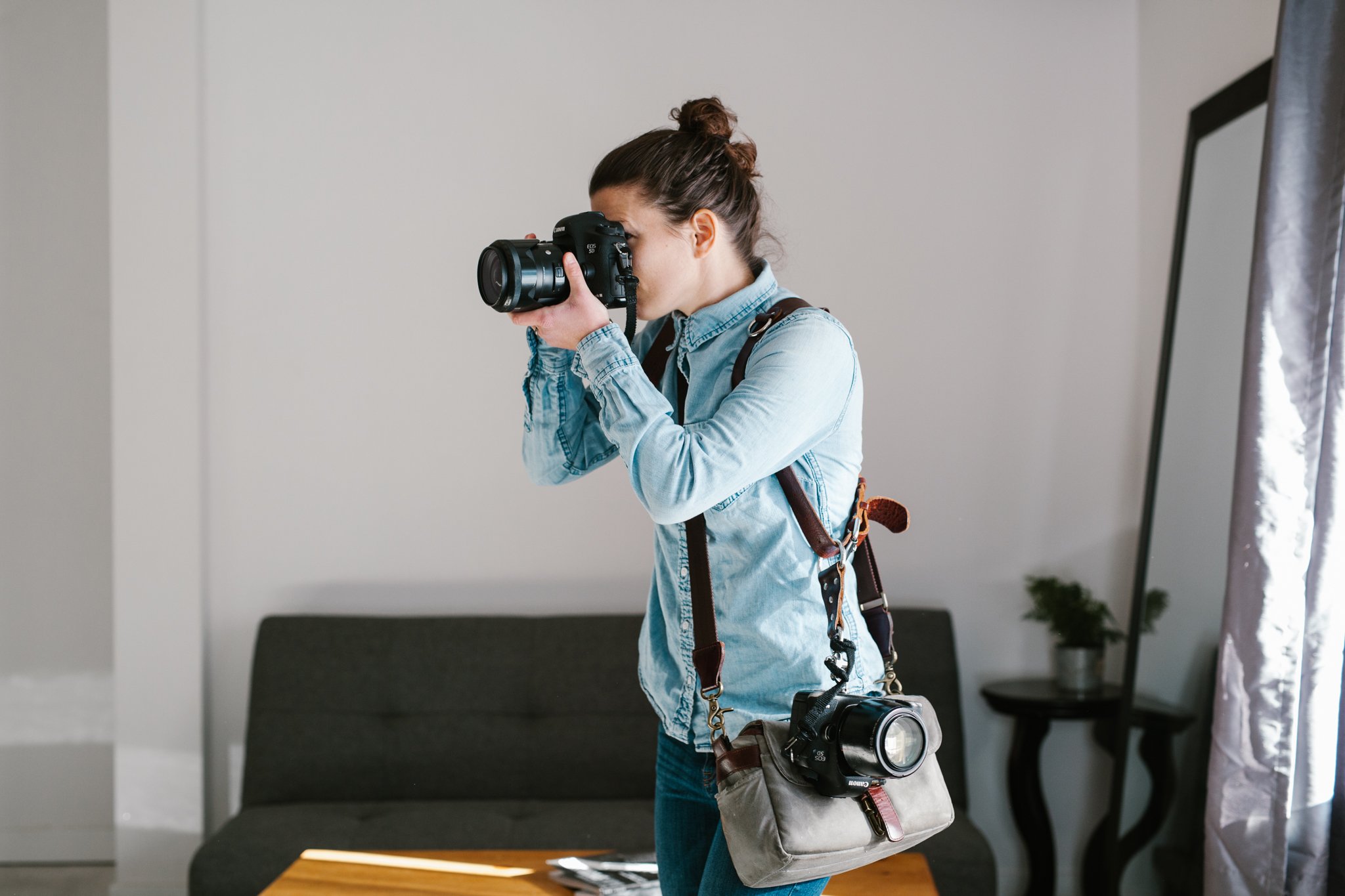 The Basics
I'm Mag Hood, owner of Mag Hood Studios, and I'm proud to have been in the industry for over 10 years. Our studio is located just outside Fredericton, NB.
What do you love about being part of the weddings/events industry?
There are many things I love about the wedding industry. We get to work alongside so many passionate vendors, from planners and decorators, to venue staff and caterers. Everyone is so supportive and understands the importance of working together to create a magical day for the couples. I love that I get to celebrate alongside my clients on one of the most exciting days of their lives. We get to be there for all the emotional moments and fun that are a part of the wedding day. And from a photography standpoint, there is just so much to see and capture. Wedding photography is challenging in the fact that it requires you to not only be a skilled portrait photographer, but also a good documentary photographer, constantly observing what is happening around you. I love seeking out those special moments.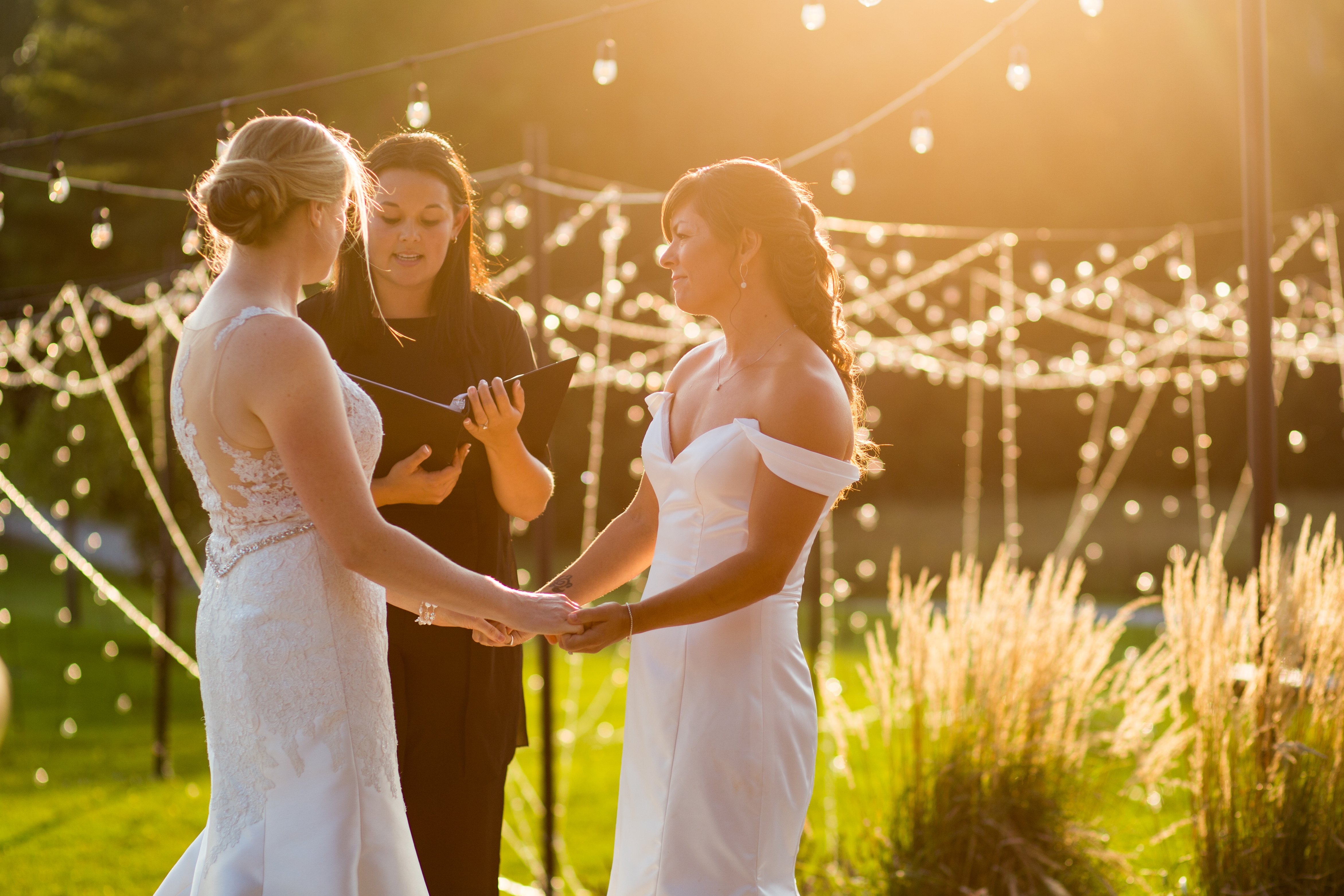 What sets you apart from other photographers?
Our province has so many talented wedding photographers. What sets each one apart is how they see and capture a wedding day. All have their own styles. I feel what makes my team a little different is our approach to the wedding day. I aim to capture the wedding and couple in a way that is unique to them and the story of their day. I try to create images that speak to their individuality and the genuine moments that occur during their day. We don't want to simply recreate images from other weddings. We love hearing our client's love stories and their vision for their day and then using that to create a wedding day creative plan. We also are well versed in lighting, so we love to use lighting to help us create unique images that otherwise might not be possible using natural light, especially after dark.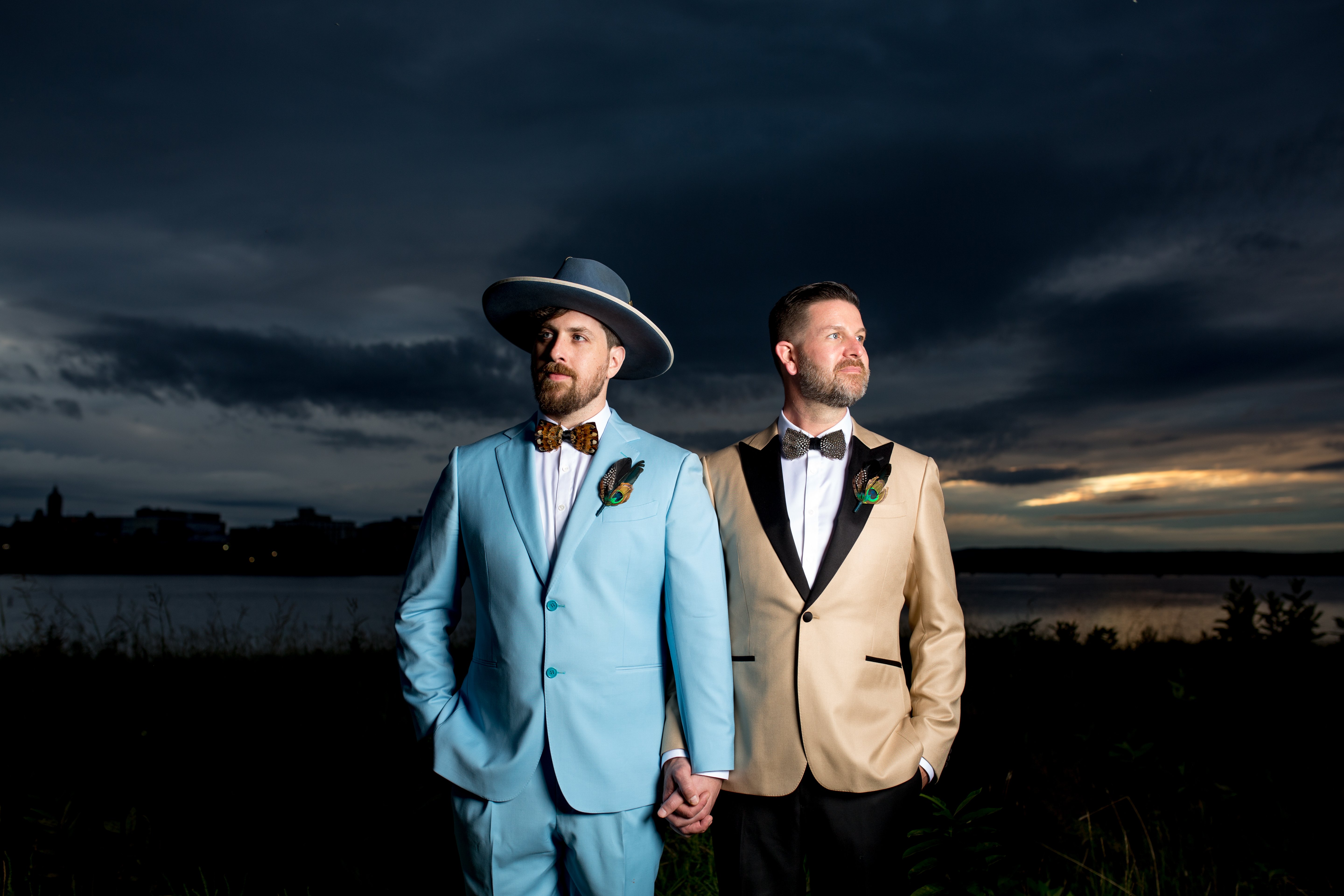 Which moments in a wedding day are your favourite to capture?
Gosh! There are so many! I love first looks a lot (when the couple sees each other in their wedding attire for the first time)! It is such a special, emotional moment. I think the in between moments are just as important though. Little glances, reactions, and expressions throughout the day are so beautiful to witness and photograph.
I also really love sneaking the couple out at sunset for a quick round of portraits. 10 minutes in beautiful light can yield some epic shots.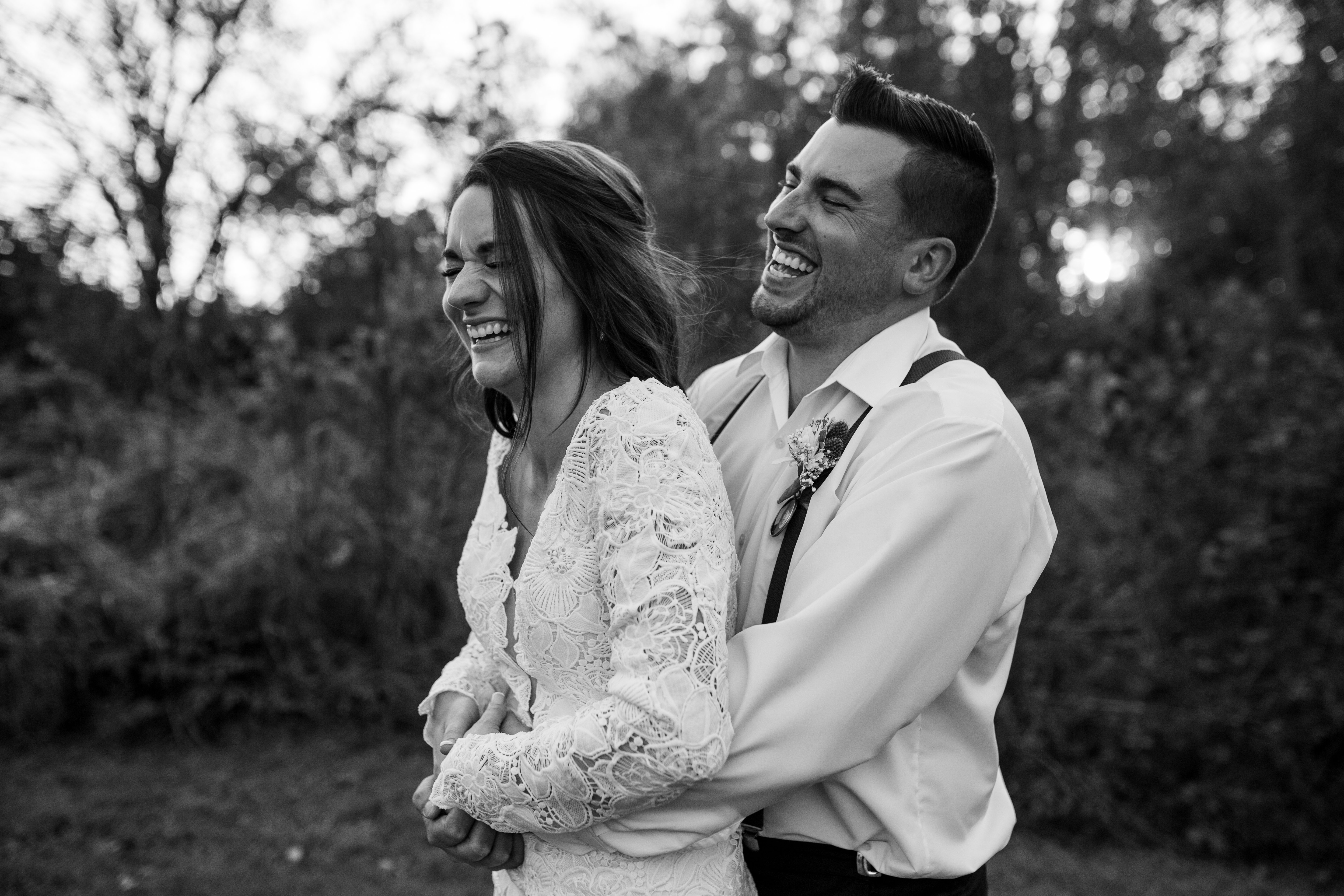 Who are your ideal clients? What can couples/guests/families do to help everyone have the best experience?
Our ideal clients are couples that want to relax and just enjoy their wedding day. We love it when our clients say "we trust you", as it allows us to relax and follow our instincts and intuition while shooting. We are able to do our best work this way.
To help ensure the best experience, planning a relaxed and realistic timeline is key. A well planned timeline can set up the day for more enjoyment for both the couple and their guests, as well as allow the vendors to perform their best. We love being a part of the timeline planning process.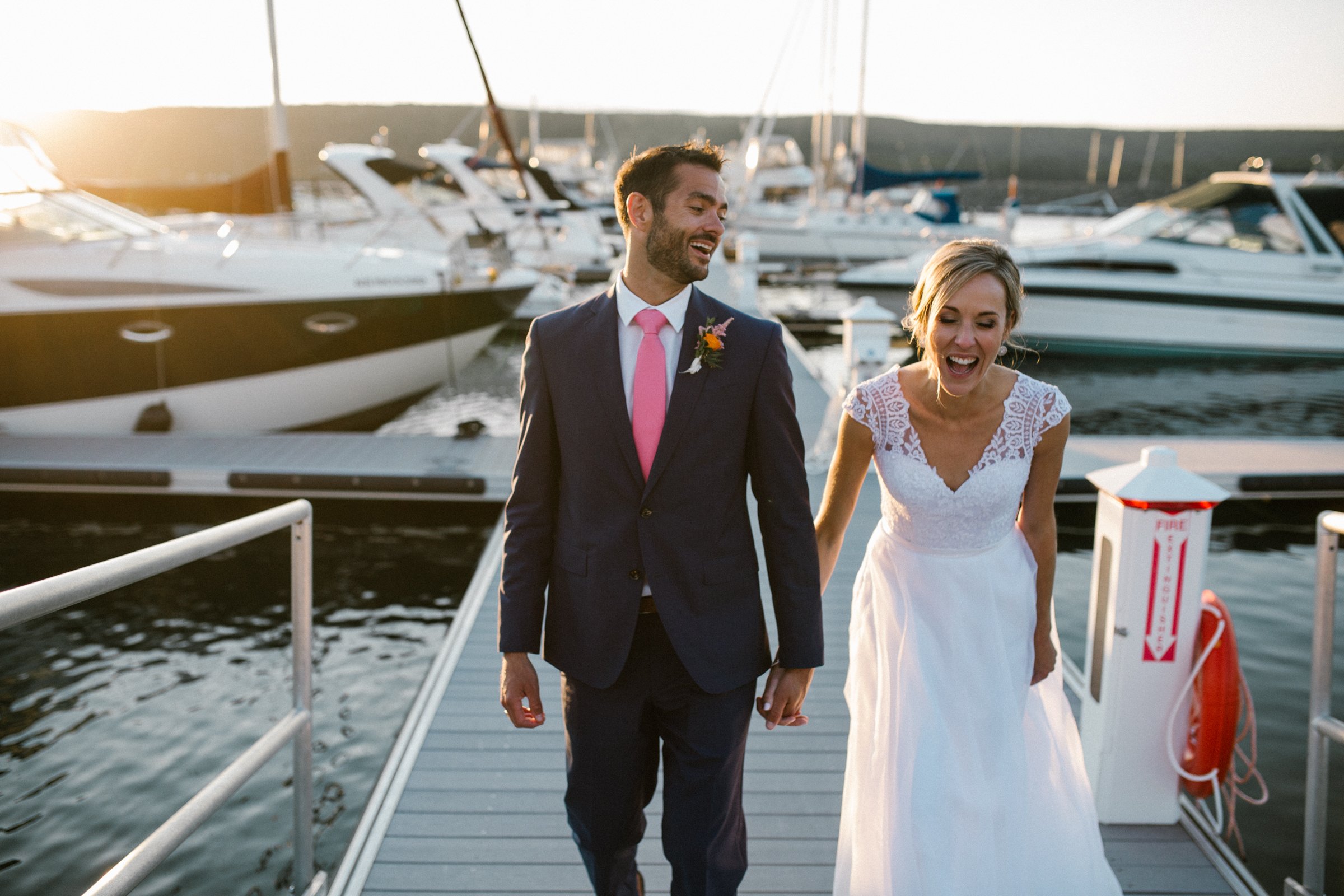 What beverage (hot or cold) are you happiest to have in your hands?
I have to say a decaf americano, just black. I'm a weirdo and I don't do well on caffeine but I love the taste of black coffee. Also, I believe coffee should be consumed with chocolate or some sort of baked good. It is better for the soul.
What romcom would you watch over and over again?
Hmm.. I recently watched "The Proposal" for the millionth time. You can't go wrong with Sandra Bullock and Ryan Reynolds.
Find more of Mag here: @maghood | www.maghoodstudios.com |