DJWallyB | Vendor Spotlight

By
Haley Stairs
·
2 minute read
After months (or years) of wedding planning and finally saying 'I do', you've earned a party. It's time to let LOOSE.
Whether you're the type to tear up the dancefloor or live vicariously through others from your seat, DJWallyB will have you and your guests vibing all night long. Plus, song requests are always welcome to make your night unique, so no need to worry about having a generic playlist (Bon Jovi's "Living on a Prayer", anyone?).
We love working with Wally because of his dedication to creating the best atmosphere possible for his clients, through both music and decor. His sleek, neutral set-up will fit in seamlessly with your space, regardless of the theme.
The Basics
Wally Banks is a well-known Fredericton-based DJ. He has spent decades behind the booth creating "remember when" moments for newlyweds and their guests.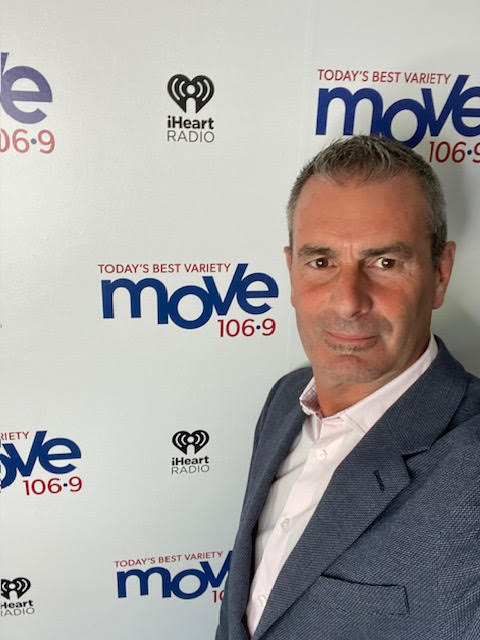 What do you love about being part of the weddings/events industry?
It was originally about the music for me when I first started as a DJ. I grew up in an environment where listening to music was part of everything we did and I think that's where my love for melody stemmed from. But as I continued play music for weddings, parties and corporate events, I quickly learned that as a DJ you are doing far more than pushing buttons. You are creating atmosphere. Your evoking emotion and you are truly (at the risk of sounding cliché) creating memories for people, their friends and families. I take this part of what I do very seriously.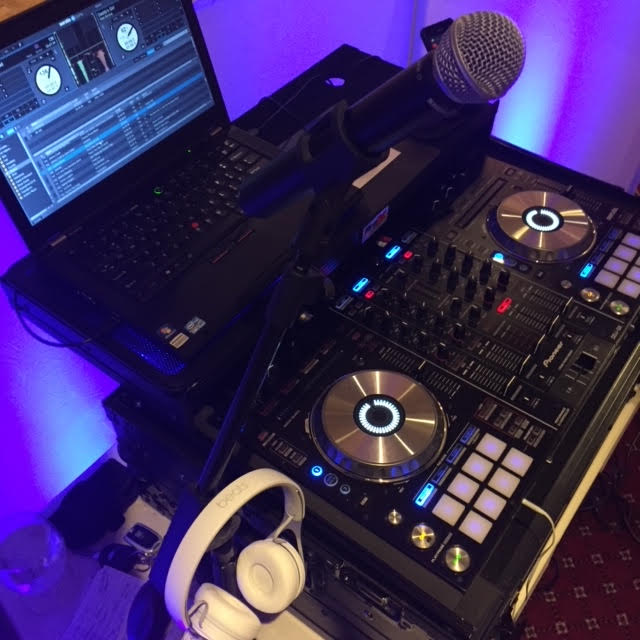 What sets you apart from other DJs?
First, I'm incredibly OCD about how my set-up is presented. Especially when it comes to weddings. I understand that aesthetics are important and typically use an all-white theme (when the venue is appropriate) to supplement the vibe that decorators want to create when staging the room. I also try to create transitions, mixes that other DJ's wouldn't think to put together. It keeps the dance floor fresh. Dressing to suit the occasion is also important to me. Who wants a beautifully decorated space draped in cable wires hanging everywhere and the DJ in a golf shirt? I wouldn't.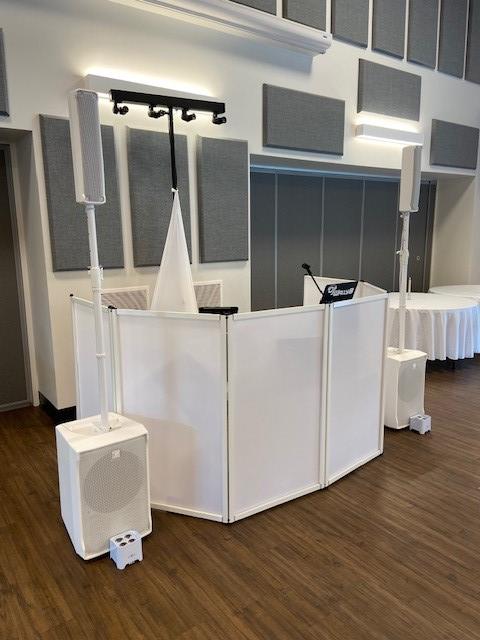 Which songs are your favourite to play/ which are the most requested?
My favourite music to play is what guests at my events are asking for (good political answer? lol), but hits from the 90's/early to mid 2000's are hot right now and I like the vibe they create. I'd have to say that Footloose is still the #1 requested song at most dances.
What's a sure fire way to get people on the dance floor?
To be honest, there really isn't one. Some LOVE to dance, and some like to just listen. All you can do is pay attention to what they are, and are not, dancing to and adjust the music accordingly.
Who are your ideal clients?
People who just want to have a good time. Weddings are a celebration. Guests don't realize how much influence they have on how the couple will feel about their special day when it's all said and done. Make a concerted effort to be as much a part of it as possible!
What beverage (hot or cold) are you happiest to have in your hands?
I'm a summer person, so a cold drink in my hand on a hot summer day down at the dock is where I'm at anytime I get the chance.
What romcom would you watch over and over again?
Notting Hill. Don't ask me why because I'm not sure myself, hahahaha.
Email DJWallyB for more info or to book: djwallybanks@gmail.com