Lena & Mae Bridal | Vendor Spotlight

By
Laura Douglass
·
2 minute read
Lena & Mae Bridal is one of the most beautiful bridal shops you can imagine, and it's also owned by such a lovely human, Katie. We love to work with her whenever we get the chance and so many of our own team have bought their dresses at Lena & Mae. We love that Katie really makes the appointment about the bride and has strategies to manage family members with looooooots of opinions.
With not only wedding gowns but also accessories and other bridal wear (like LWDs and loungewear), Lena & Mae has you covered!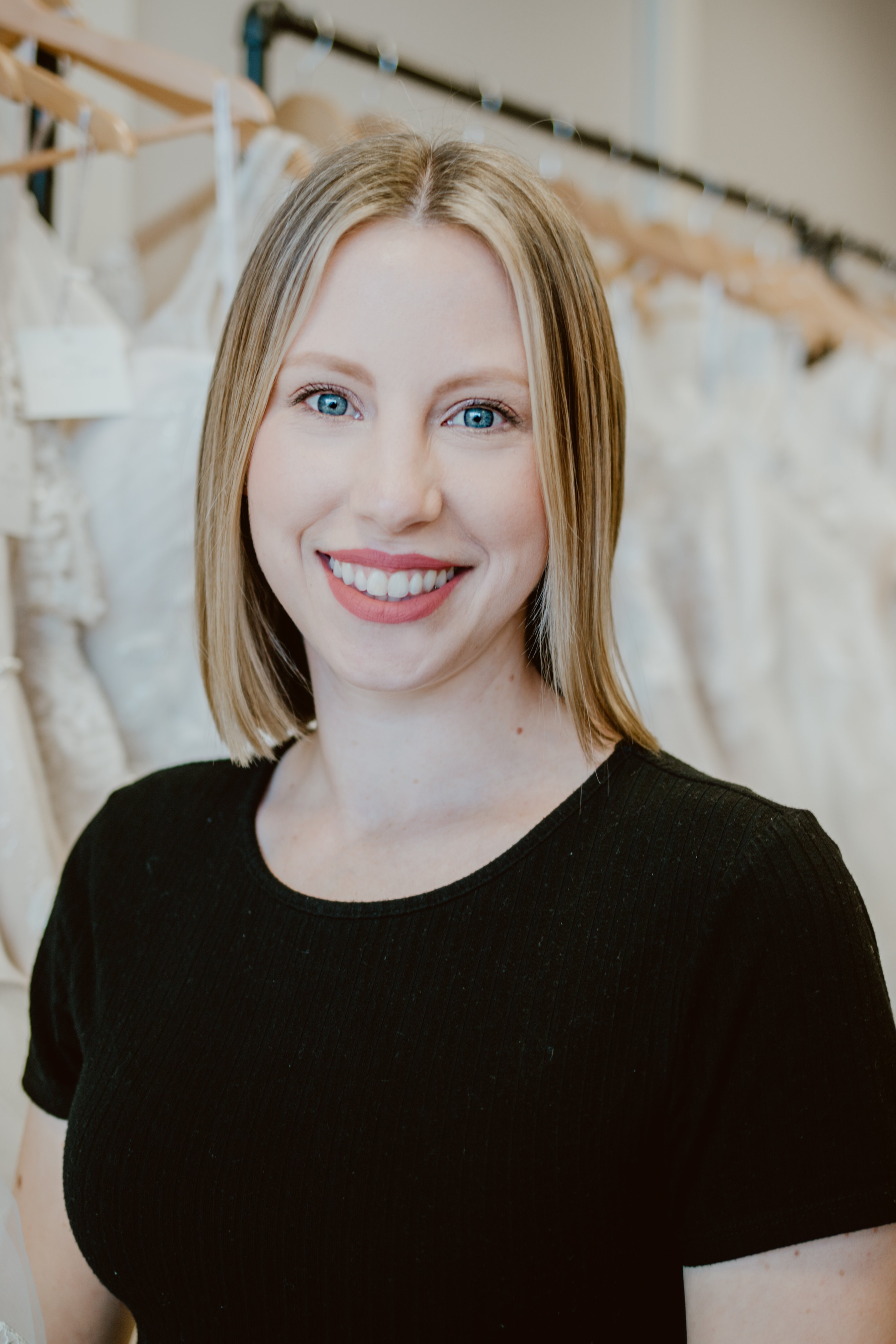 Photo by Ashley Marie Creative Studios
The Basics
I'm Katie Bursey, Owner of Lena & Mae Bridal in Woodstock, NB. We're proud to have over 500 brides who have said YES at Lena & Mae Bridal!
What do you love about being part of the weddings/events industry?
I love being with people when they are at their happiest. And what is more exciting than planning your future with the one that you love? (besides getting a puppy )
Finding your dress is a major step in the wedding planning process, and we're honoured each and every time a bride chooses to shop with us.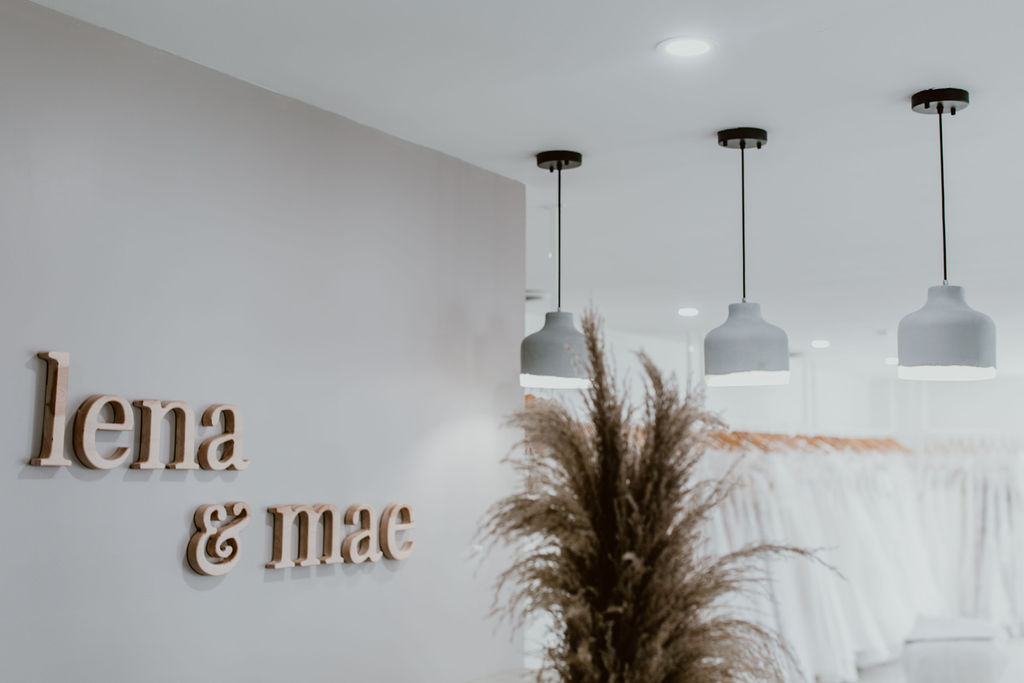 Photo by Ashley Marie Creative Studios
What sets you apart from other bridal stores?
When a bride is with us, we want to ensure that they feel completely at ease. Dress shopping can feel intimidating at first, but once you set foot in Lena & Mae Bridal, you will quickly discover that we are super laid back and love to laugh. If you have left the shop without laughing or crying (happy tears, of course), then we haven't done our job!
We are proud to be the only shop in the province to carry Essense of Australia, and All Who Wander and the only shop east of Montreal with Jenny by Jenny Yoo.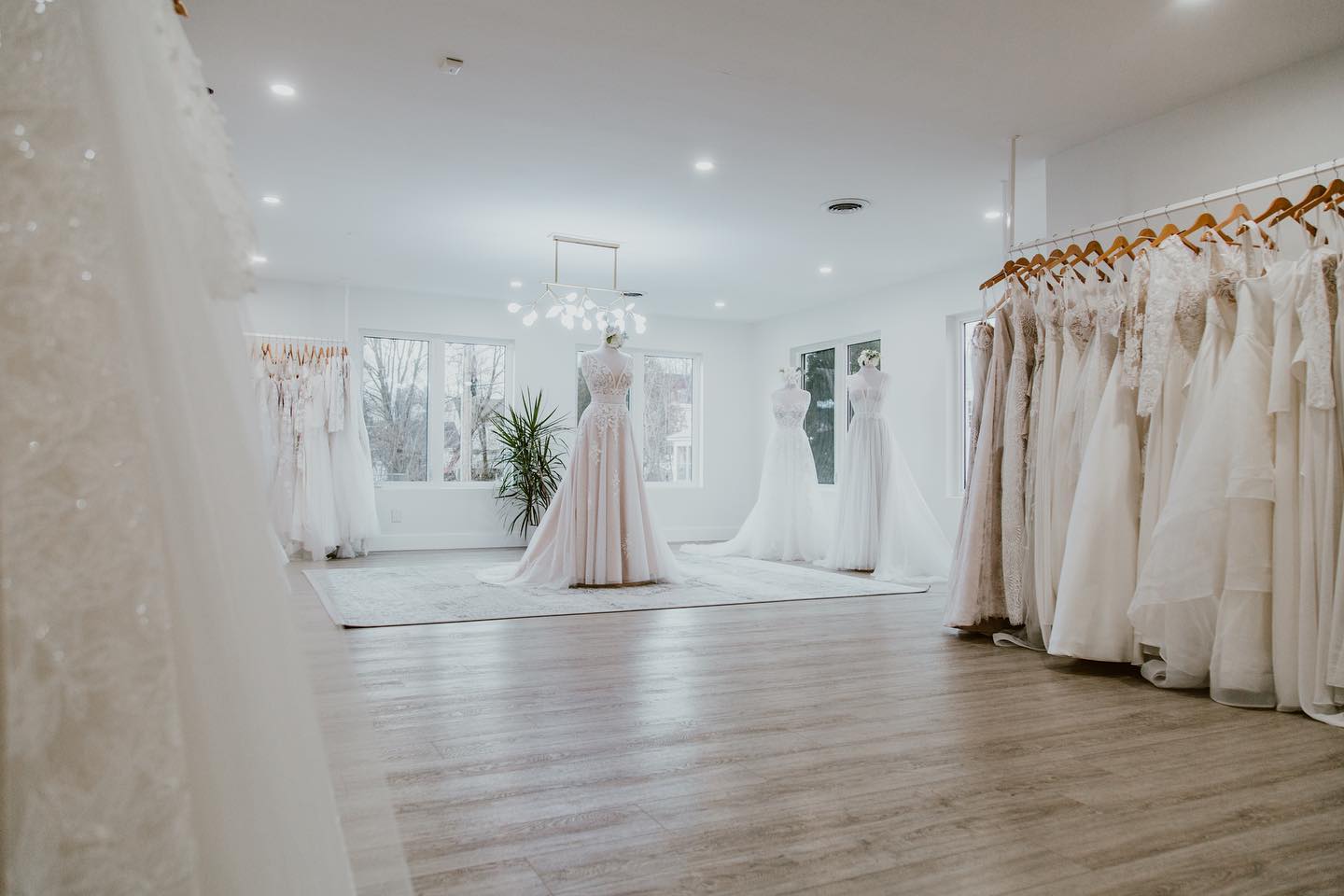 Photo by Ashley Marie Creative Studios
Which style of dress is your current personal fave?
This changes daily! But right now, I love gowns with long, off the shoulder sleeves. The billowier, the better!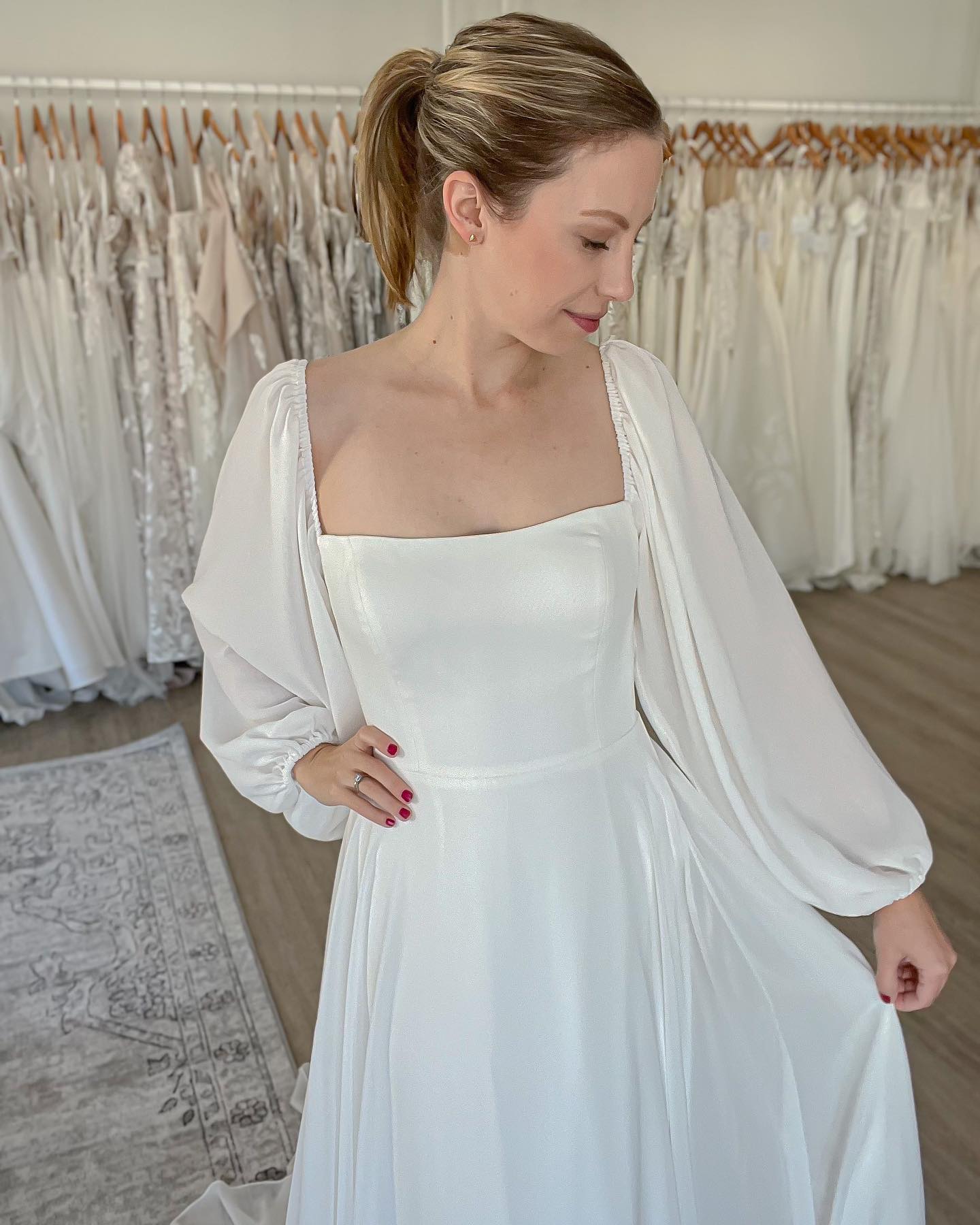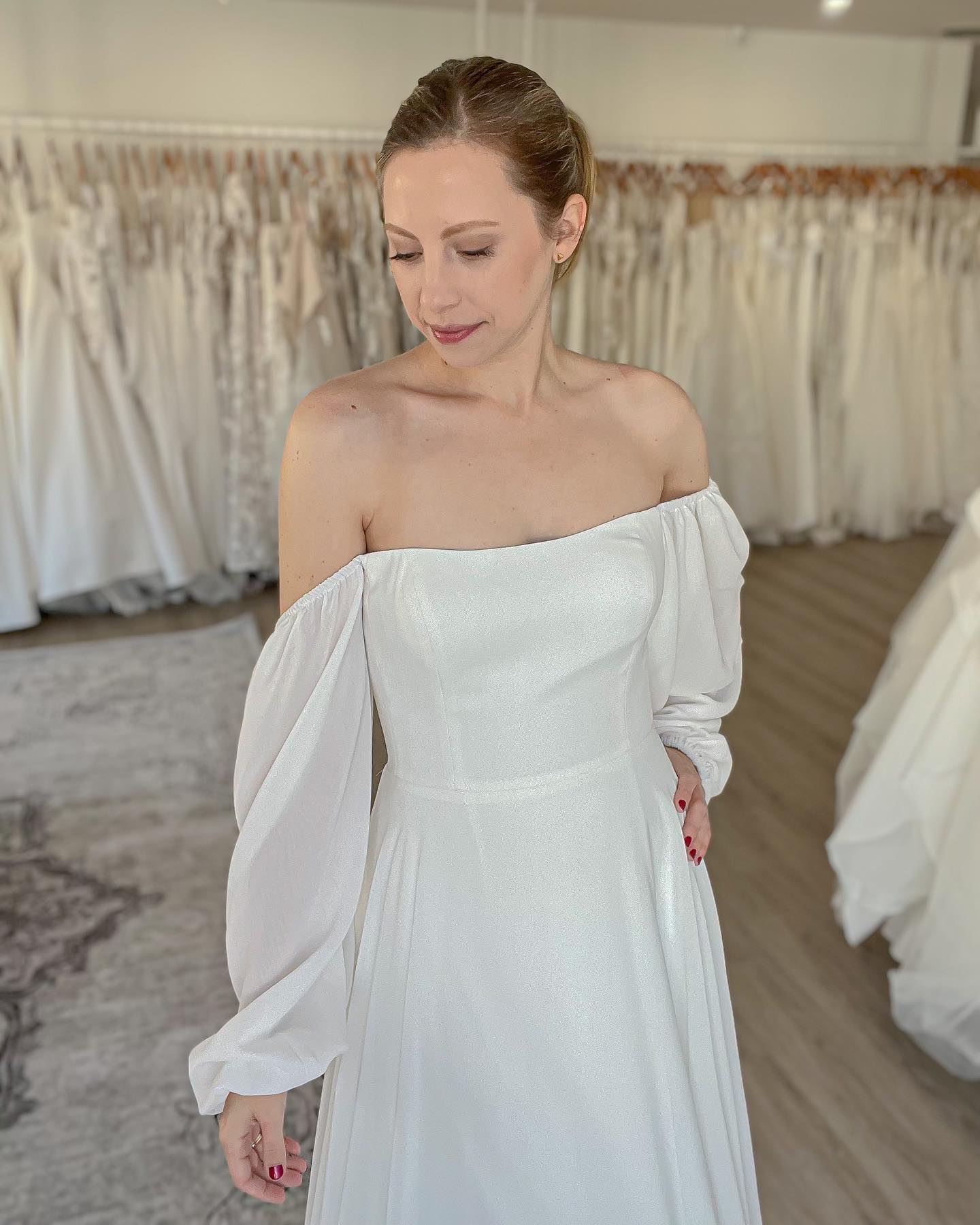 Who are your ideal clients? What can brides and their guests do to help everyone have the best experience?
We love welcoming brides who come in with an open mind, and are ready to say YES! Remember, it is okay to say yes to a dress at your first appointment. If it feels right, then it's the one!
Brides – your guests should have your absolute best interests at heart. You want cheerleaders! Brides often think that they need to include everyone in their dress shopping experience, but it often leads to too many opinions. We encourage smaller groups, so that the experience stays focused on the bride.
Is someone else helping you pay for your dress? Be sure to chat about budget and expectations with them, before the appointment. Head over to the FAQ page on our website for details on dress prices, and ordering info.
Guests – be kind, always. While the bride values your opinion, pointing out perceived flaws is never helpful. If the bride clearly loves a gown, and asks for your input, be encouraging, even if it's not your favourite.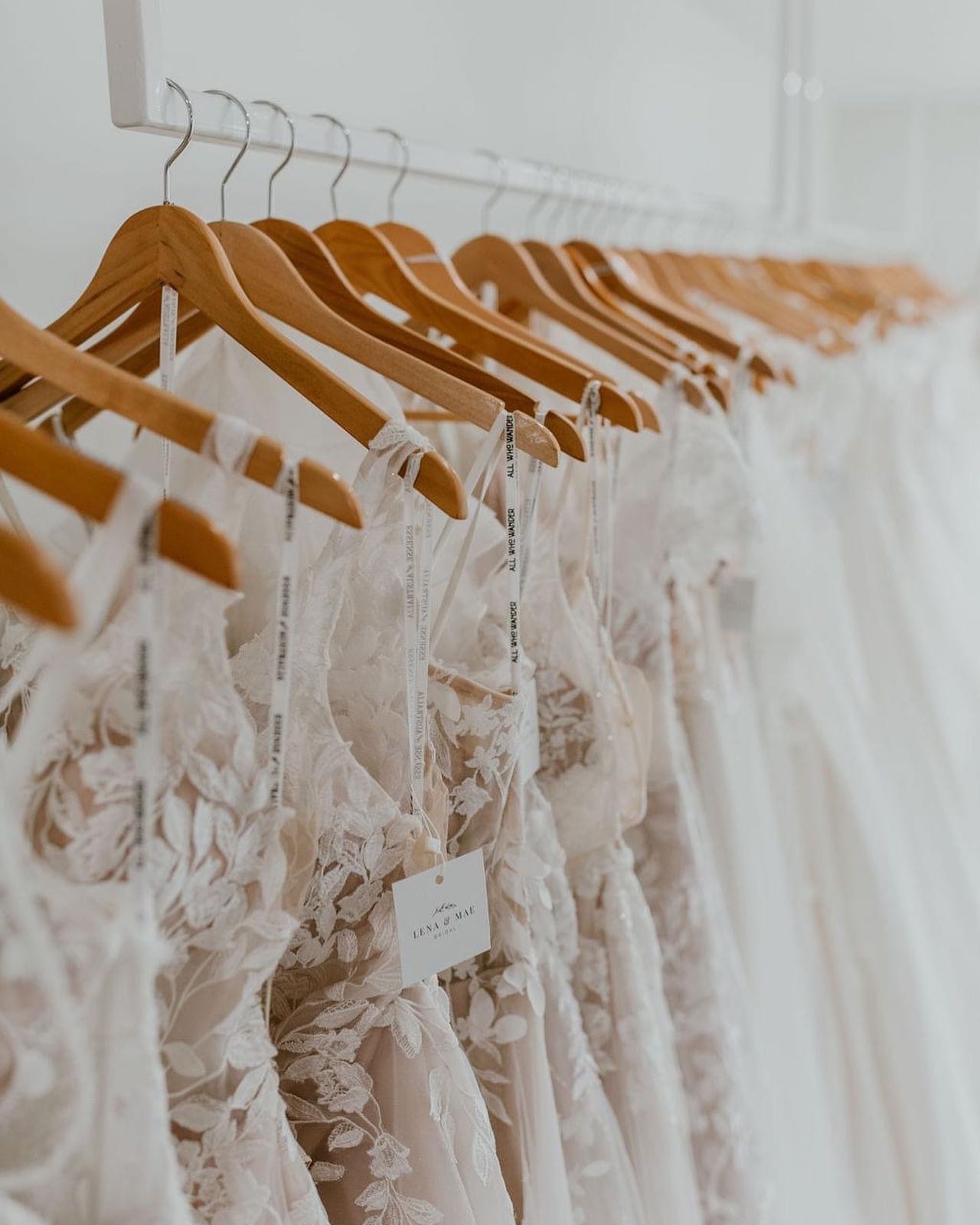 Photo by Ashley Marie Creative Studios
What beverage (hot or cold) are you happiest to have in your hands?
I'm a bit of an old lady in the beverage department – gingerale (it has to be Canada Dry) or black tea are my go-to's.
What romcom would you watch over and over again?
Love, Actually has it all for me, especially around the holidays. And if I could add a little action to the mix, then definitely Deadpool.