The Rocky Lemon | Vendor Spotlight

By
Haley Stairs
·
2 minute read
Aside from signing the marriage certificate, the second most important thing at a wedding is the FOOD.
Whether you're looking for perfectly crafted charcuterie boards to kickstart cocktail hour, a poptart to soak up that last glass of wine you chugged, or an equal parts delicious and stunning wedding cake to finish off your reception, The Rocky Lemon has all the goodies to keep you and your wedding guests fueled all night long.
We love working with Nada! Her diverse menu and shining bright personality are the cherries on top of many of our clients' big day (literally). Do yourself a favour and let Nada make your foodie dreams come true!

The Basics
Nada Wiltshire is a Fredericton-based pastry chef with over a decade of experience. Last year she catered approximately 100 weddings of all different price points and tastes. She wants to help you make your wedding one-of-a-kind!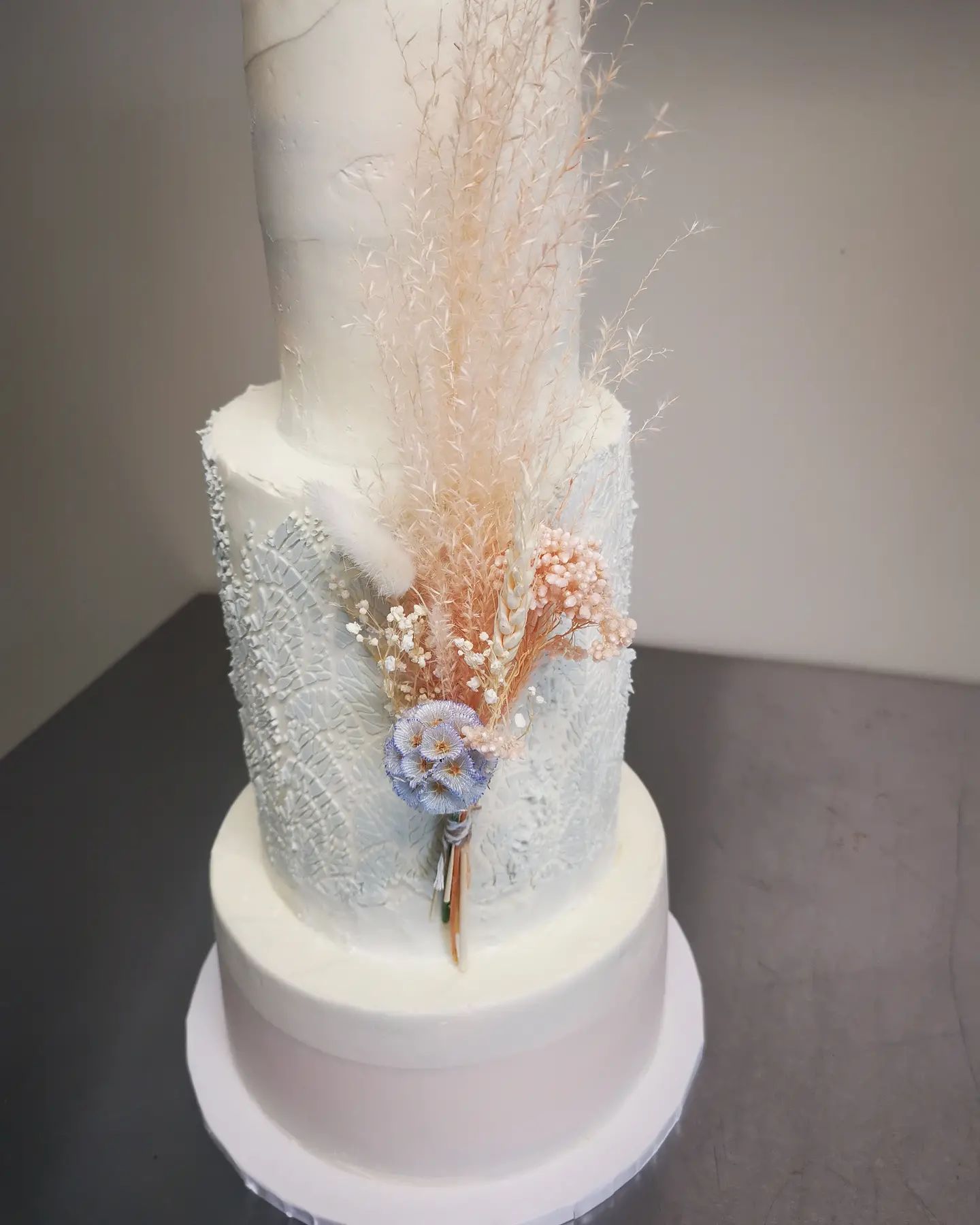 What do you love about being part of the weddings/events industry?
It's just such a special industry. There really is a kind of magic that happens when the whole wedding/event comes together. Working with other couples and vendors that all have this great vision and seeing it come together is such a wonderful feeling.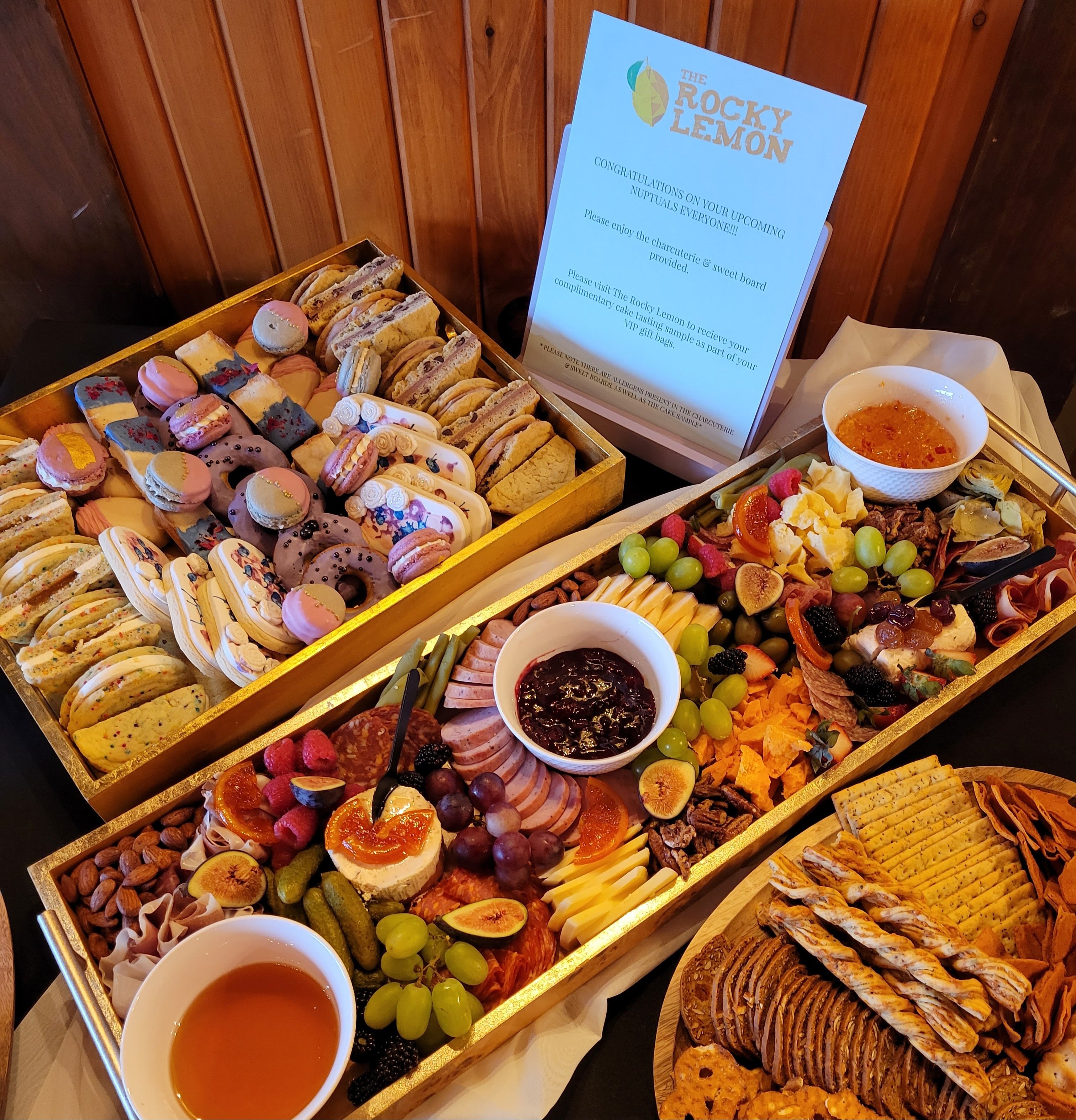 What sets you apart from other catering companies?
The biggest thing is that I don't have set menus in the traditional sense. You'll never find one menu set at different price points. Those are too limiting. I truly want to create something special and different for each wedding and event. I love working with all kinds of tastes and budgets. You shouldn't have to settle or feel discouraged because of budget. We all deserve to have the best for our special day. I offer, sweet bars, cakes, harvest table meals, food stations, grazing tables - whatever your dream, we'll make it happen together.
Which treats are your favourite to make and which are your most popular or underrated?
Oh man, this is such a hard question, I truly love it all. Puff pastry is my favorite to work with, poptarts are the most popular item, but the most underrated are our scones. They are truly incredible, and when someone tries it, they get it!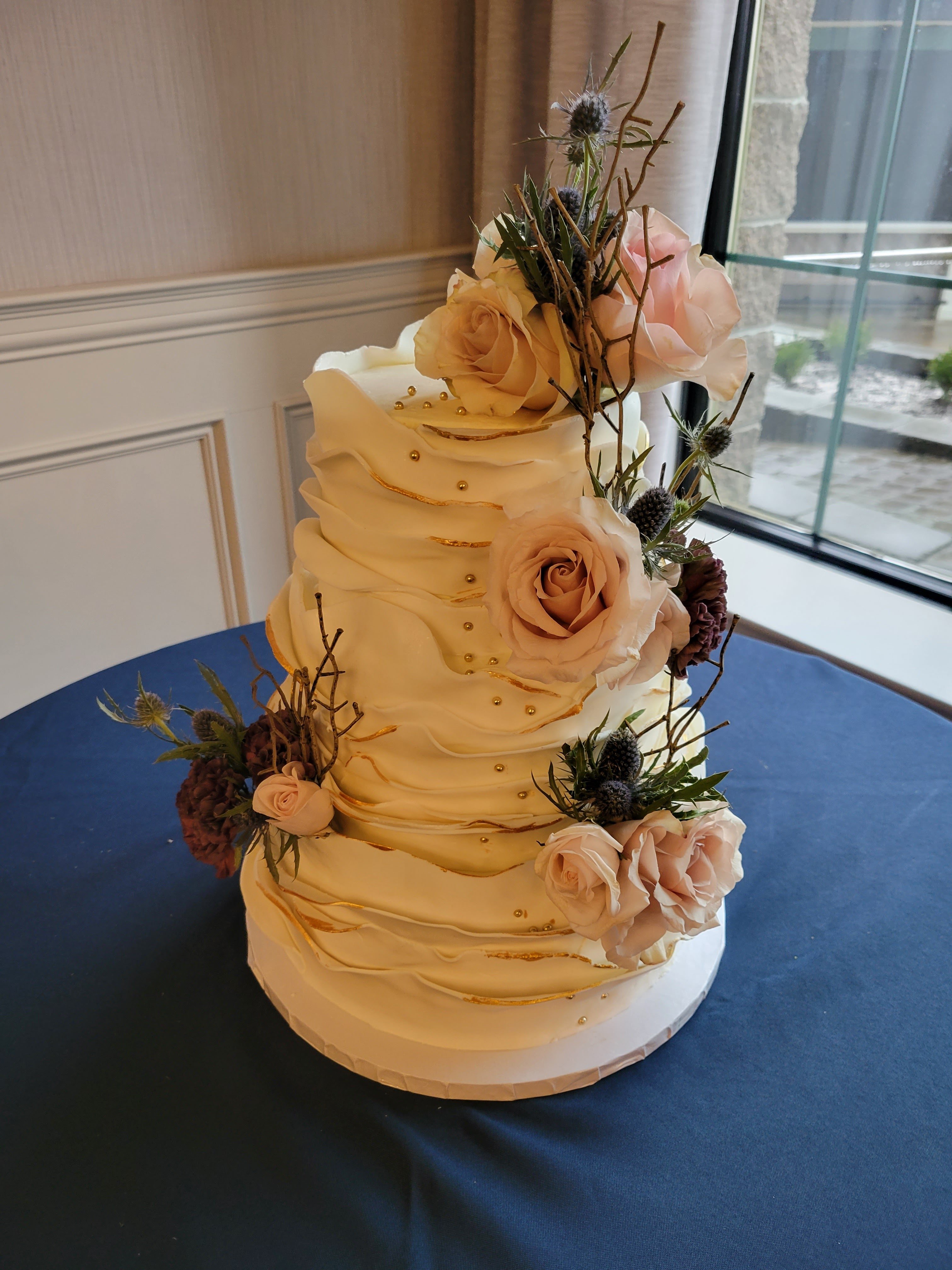 Who are your ideal clients? What can couples do to help everyone have the best experience?
My ideal client is someone who truly enjoys food, and clients who understand how food impacts an event. We've all been to those events that don't serve the best meals, or not enough and you head over to your local drive thru on the way home. I try really hard to not let that happen. My advice is to set good expectations when it comes to what you'd like to serve. Be clear with your vision on food and timeline of serving/eating. Never feel embarrassed to ask lots of questions. If something doesn't fit with your vision, let your vendors know. This will help everyone feel at ease and have a good experience.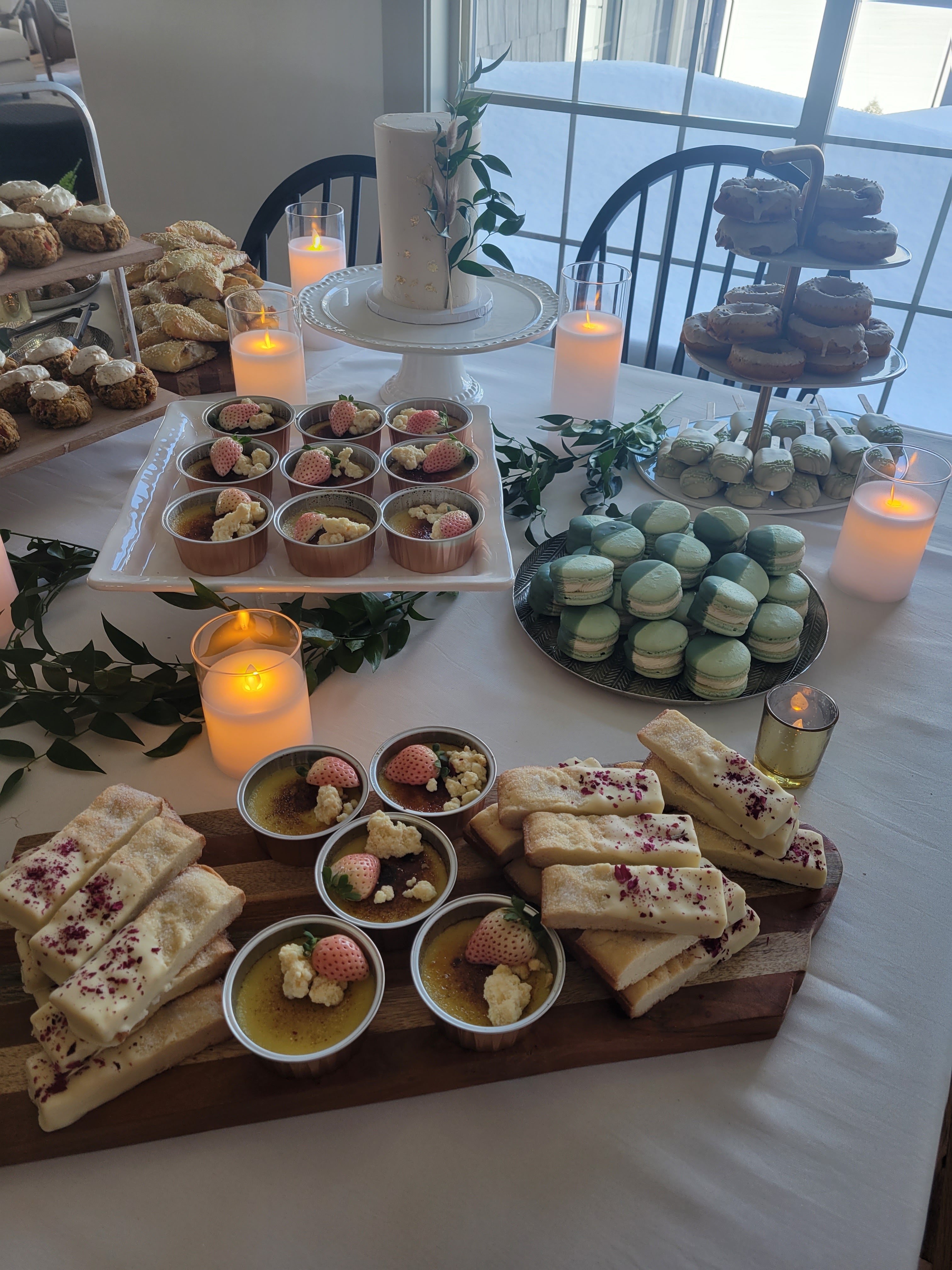 What beverage (hot or cold) are you happiest to have in your hands?
A quad latte with caramel is always in my hand.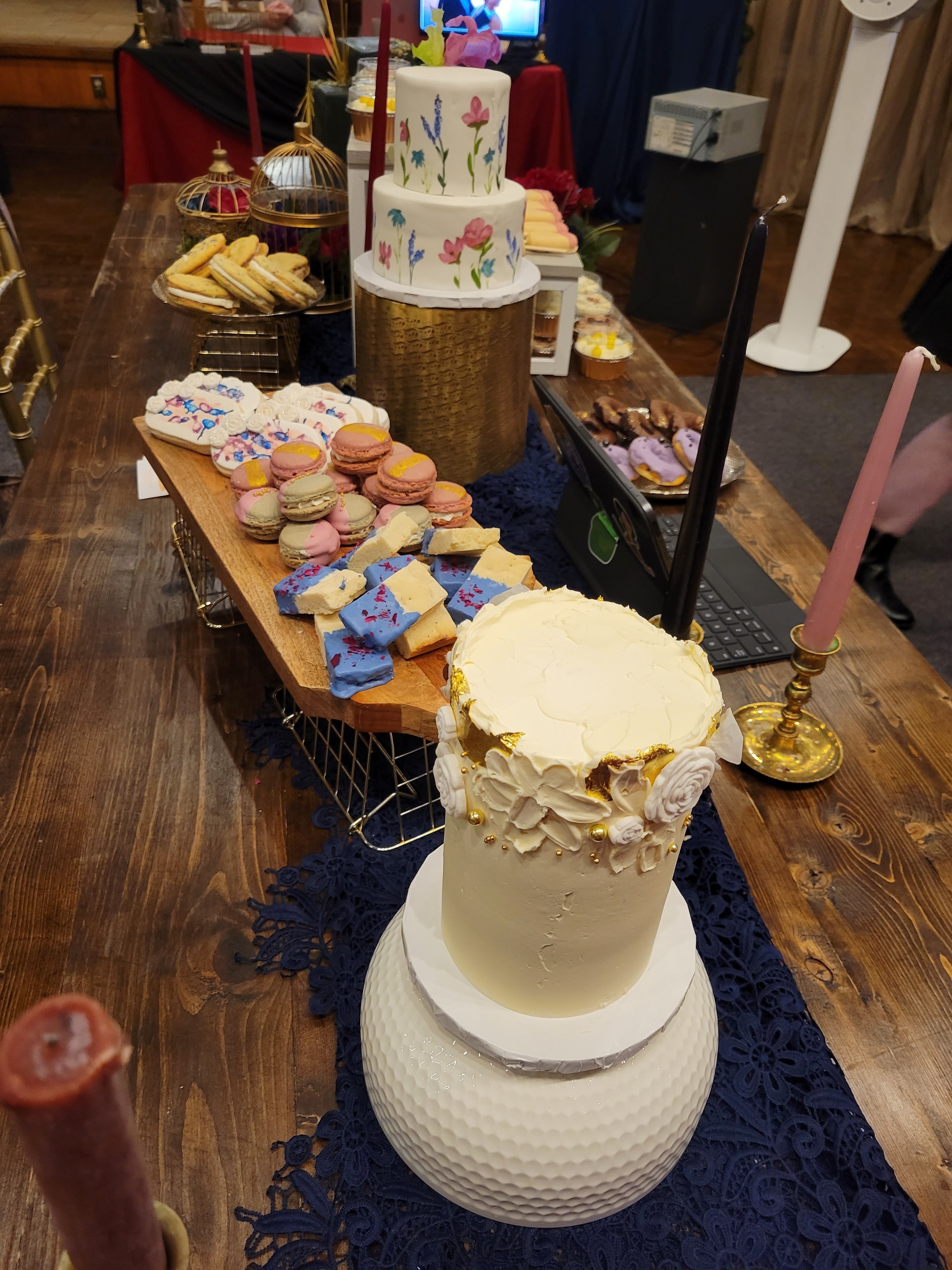 What romcom would you watch over and over again?
There's two that I will watch on repeat till the end of time: 10 Things I Hate About You and Can't Hardly Wait. I love 10 Things I Hate About You so much that I sang and recorded "can't take my eyes off of you" for my husband's ringtone for my number and forced him to use it lol. He kept his phone on silent a lot, I'm not sure why!
Find more of The Rocky Lemon here: @therockylemon | www.therockylemon.com |