Sam Wilson Makeup | Vendor Spotlight

By
Haley Stairs
·
2 minute read
Choosing your wedding day look is no small decision. Do you go for the tried and true neutral glam or try a pop of colour? Regardless of what vibe you're going for, luscious lashes, airbrushed skin (literally), and kissable lips are all on the menu. Sam Wilson Makeup will have you leaving the chair feelin' yourself and ready to say I do!
Sam offers mobile makeup services, so you can hit snooze a few times (naturally) and stay in your PJs. She will meet you wherever you are.
We love working with Sam and seeing her dedication to her clients. She takes pride in creating a space that's comfortable for both the makeup-experienced and those dipping their toes in for the first time.
The Basics
Sam Wilson is a New Brunswick-based freelance MUA (makeup artist). She has offered mobile services for seven years and has made over 300 wedding parties feel and look absolutely flawless on the big day!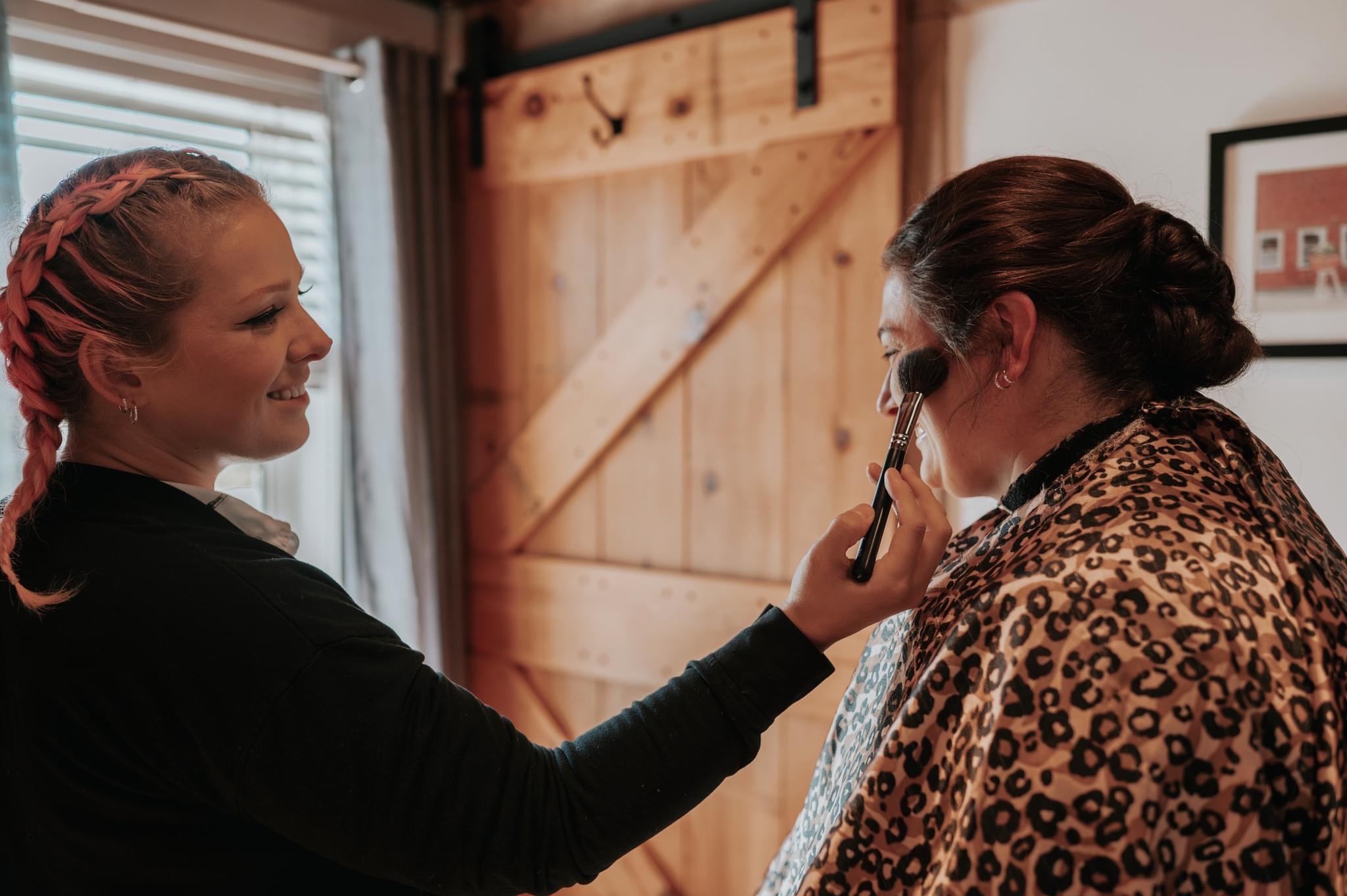 Photo by Glow Media
What do you love about being part of the weddings/events industry?
What I love most about being in the wedding industry is seeing all the different wedding decor, different traditions and overall that every wedding is different and the bridal parties are always so fun to be around. It makes me want to plan a vow renewal for myself just to incorporate all the beautiful things I see while working.
What sets you apart from other makeup artists?
Other than having pink hair for the last 13 years, always chatting about my 4 kiddos, and being fully mobile and traveling wherever needed, I feel my airbrush machine is a high factor in setting be apart from other MUAs. People are always amazed when I pull out that magical wand. It's truly a game changer when it comes to foundation and the length of wear and comfort on a hot sweaty summer wedding day.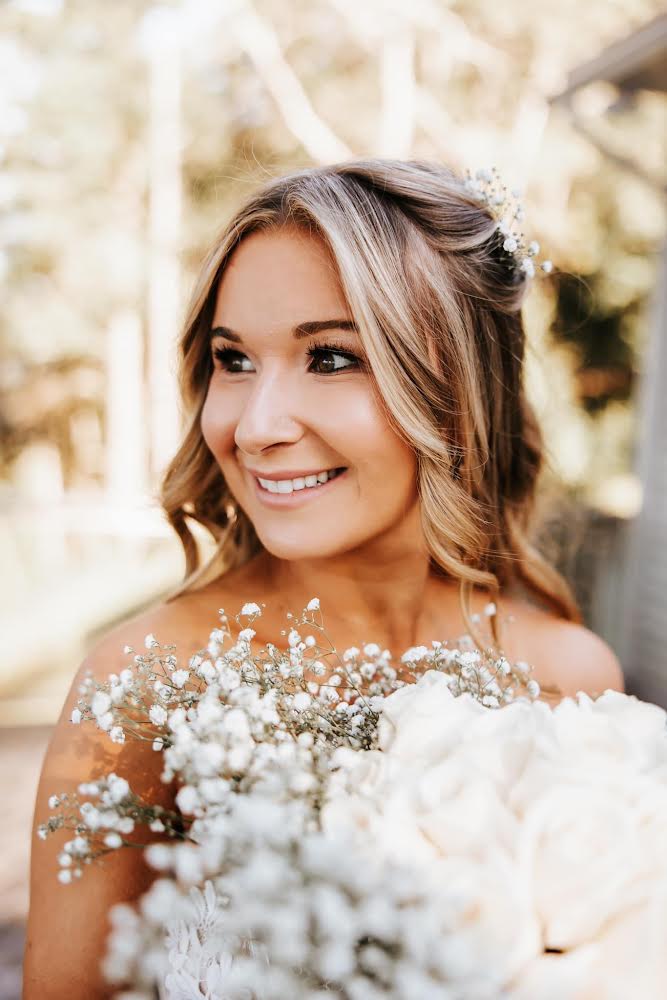 Photo by Kelsey Munn Photography

Which makeup looks are your favourite to do/which are the most requested?
My favourite makeup look to do is a soft natural glam with lashes and perfect skin - taking a brides natural beauty and just slightly enhancing those features.
Surprisingly this is also my most requested look. Plenty of brides love to look natural yet a little extra glam for photos.
Who are your ideal clients?
My ideal clients are absolutely anyone! From sweet flower girls to the great grandmas.
I love to see the reactions of clients who've never had their makeup done professionally or have had a previous bad experience.
I'll work with any skin tone, skin issues, and the most picky of clients. I love the job of problem solving if someone is scared to get their makeup done. Trust in me, I got you babe!!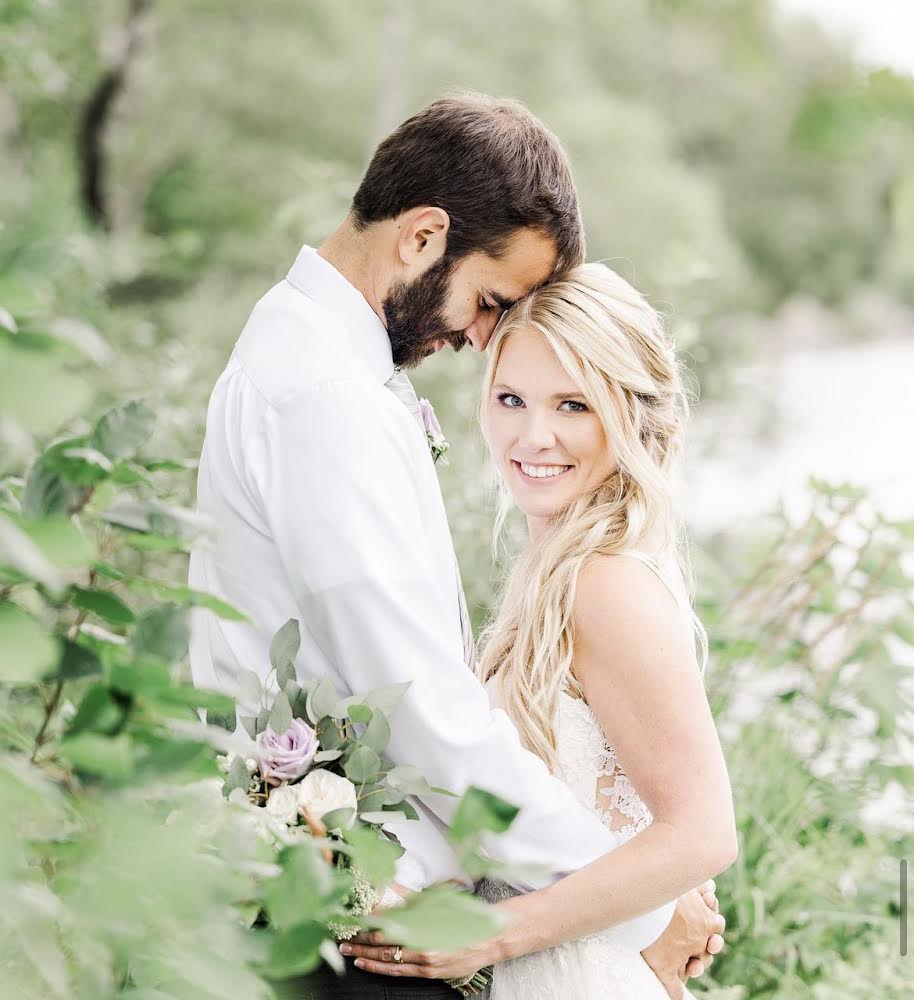 Photo by Tori Clare Photography
What beverage (hot or cold) are you happiest to have in your hands?
I'm over the moon with a nice glass of white wine with some ice (when I'm not pregnant of course… because let's be honest, most of my clients have seen me pregnant multiple times over the past several summers). But I'll never refuse a cold Diet Pepsi.
What romcom would you watch over and over again?
Ah let's skip the rom coms and go straight to the true crime documentaries, I can't help myself!
Find more of Sam Wilson Makeup here: @samwilsonmakeup |